---
Access the WKU Housing Portal
The WKU Housing Portal allows you to:
View your housing assignment*
Confirm or cancel your housing assignment
Request an exemption from the

required housing policy
Sign up for a move-in timeslot
View the room inventory
Request a room change
Register for M.A.S.T.E.R. Plan - Learn More
*If there is no room assignment listed for you, your assignment has not been made. Room assignments are made in date-received order and will be available as they are made throughout the summer. You will receive an email when your assignment is available.
You will need your Net ID and password to access the WKU Housing Portal. Lookup my NetID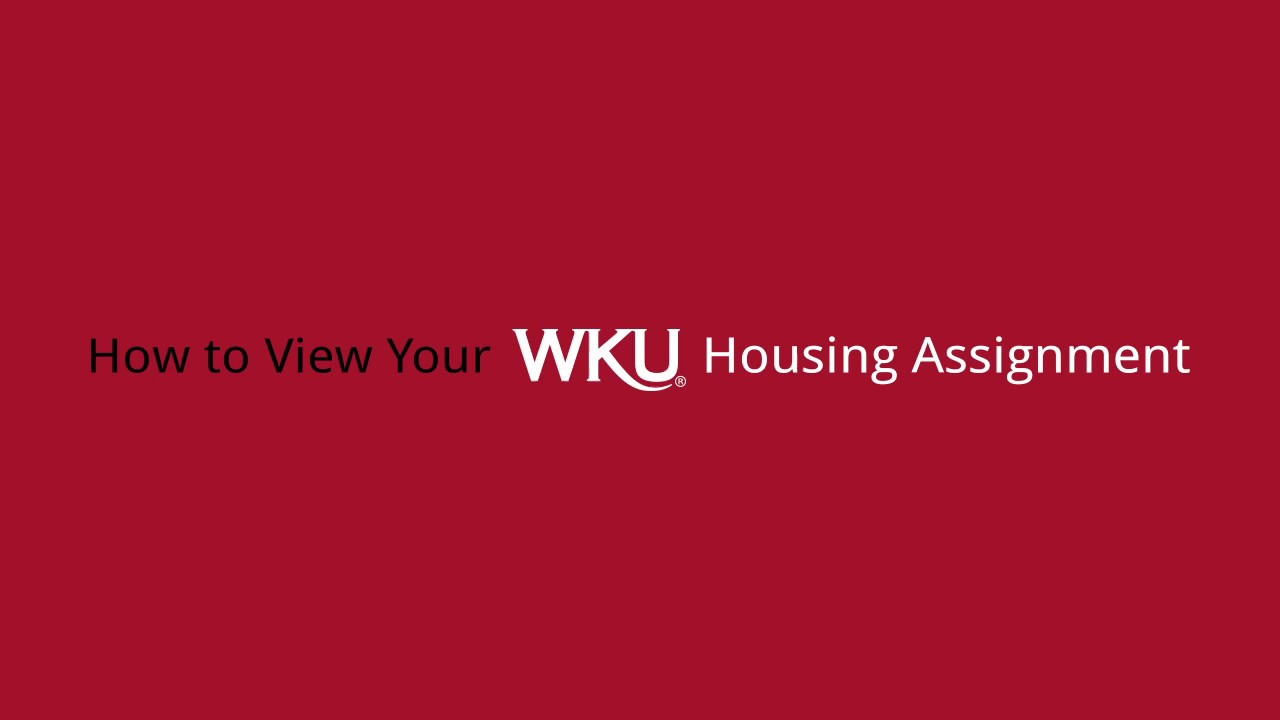 ---
Some of the links on this page may require additional software to view.