The SCATS Experience
---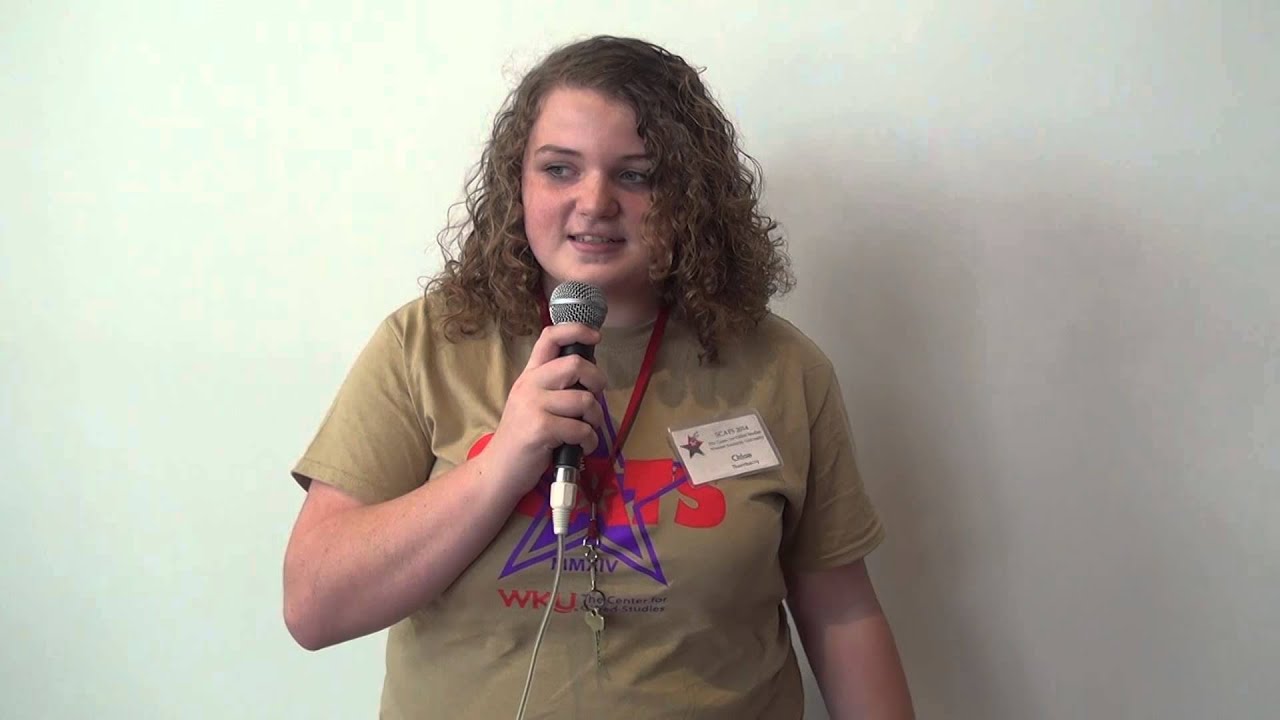 Our camp blog will give you a great sense of what SCATS is all about. Try the stories What Campers REALLY Think About SCATS and Campers Prepared to Razzle and Dazzle in the Talent Show, or click on the category "SCATS" at the top of the home page.

The Learning Environment
All campers take four classes from an array of choices that include art, foreign language, literature, mathematics, music, science, social studies, technology, and writing. Teachers incorporate a variety of projects into their curriculum, creating a challenging, flexible format with learning experiences designed for high-ability students.
See our camp blog for more about the SCATS learning environment:
"At SCATS I've learned that I'm not the only smart person. Here, I'm with equals."
— Joseph McNealy, SCATS 2019


Living and Dining Arrangements for Campers
Each residential camper lives with one other camper in an air-conditioned residence hall room monitored by a counselor. Campers may request a specific roommate. Each residential camper is issued a room key and a lanyard. Coin-operated laundry facilities are available.
All students dine together. For almost all meals, campers eat at the main WKU campus dining facility, the Fresh Food Company. This buffet-style dining hall serves a wide variety of fruits, vegetables, meats, and beverages — including vegetarian dishes, pizza, a full salad bar, and soft-serve ice cream. Accommodations for various dietary needs are available. All meals are included in the tuition for residential campers. Nonresidential campers eat lunch with all the campers.
Activities Outside of Class
In the evenings and on weekends, campers participate in a variety of cultural, educational, and recreational activities which include community-wide events as well as optional individual and team sports, games, and creative adventures designed by the camp counselors. There will be many opportunities to enjoy getting to know other young people with similar abilities and interests. Care will be given to accommodate physical and social needs. Students also have the option of attending a worship service on Sunday mornings. Residential counselors are involved in all activities with campers when not in class.
There are special events on the final two nights of camp. All campers are also invited (but not required) to participate in the talent show on the last Wednesday night — please bring any supplies needed for your act. On the last Thursday night, a dinner and dance are held for all campers.
For a sense of typical camp activities, see the SCATS photos in our photostream and posts on our blog.)


"SCATS is a program where kids can express themselves and truly be themselves."
— Emma Hyman, SCATS 2019


Counselors
Groups of 12 to 16 campers will be assigned to each residential camp counselor. Since the residential counselors must work closely with gifted young people and are expected to serve as positive adult role models for these students, individuals selected for these positions must:
Have completed at least one year of college
Have demonstrated a high level of academic performance
Be of high moral character
Have had successful experience working with young people
Have recreational interests/skills which can be shared with young people.
Counselors are college students or young teachers. Residential counselors live in the residence halls with the campers and work seven days a week. The counselors are responsible for planning, implementing, and supervising individual and group recreational activities for campers in the evenings and on weekends. The residential staff will work under the direct supervision of Dr. Julia Roberts, Executive Director of The Center for Gifted Studies, and Elizabeth Joyce, Director of Programming.
Great care is taken in selecting residential counselors and other faculty and staff for the summer programs offered by The Center. All workers have undergone criminal background checks as required by legislation. Every effort will be undertaken to ensure the safety and happiness of campers. Campers will be supervised by adult staff members, by classroom teachers, or by residential counselors.
To get a feel for what our counselors are like, see their posts on our blog.
"I get to see these kids have the same growth in confidence and in academics that I had when I was a camper. And it's amazing to watch."
— Tori Edwardson, SCATS 2009, VAMPY 2010-13, Counselor 2016-19
Code of Conduct
SCATS participants and their parents will be asked to sign a code of conduct which states that the camper will abide by the rules of the camp and by the standards of conduct set forth by their teachers. It also stipulates conditions for use of the Internet in classes. The code of conduct also states that campers may not leave campus unless a parent/guardian has made prior written arrangements. Finally, it emphasizes the severe consequences — being sent home without refund of registration fee — if a camper is found with tobacco products, illegal drugs or alcohol; or if a camper endangers his or her own health or welfare or that of others. This code of conduct exists to ensure a safe and enjoyable experience for all.
Special Needs
We have experience working with students who require assistance getting around campus, have dietary restrictions, need specific learning accommodations, have ongoing medical conditions, and/or have other special needs. Please let us know about any accommodations for your child. If a student needs to take medication or shots during the camp, the medication and written instructions from a physician should be provided. If you have any questions of concerns, don't hesitate to contact us at gifted@wku.edu or by calling (270) 745-6323.
Additional Information
Additional information regarding check-in and other details will be sent prior to the beginning of camp.
Please also look at our FAQ page, or contact us via email at at gifted@wku.edu or by calling (270) 745-6323.
---
Some of the links on this page may require additional software to view.