Self-Esteem
---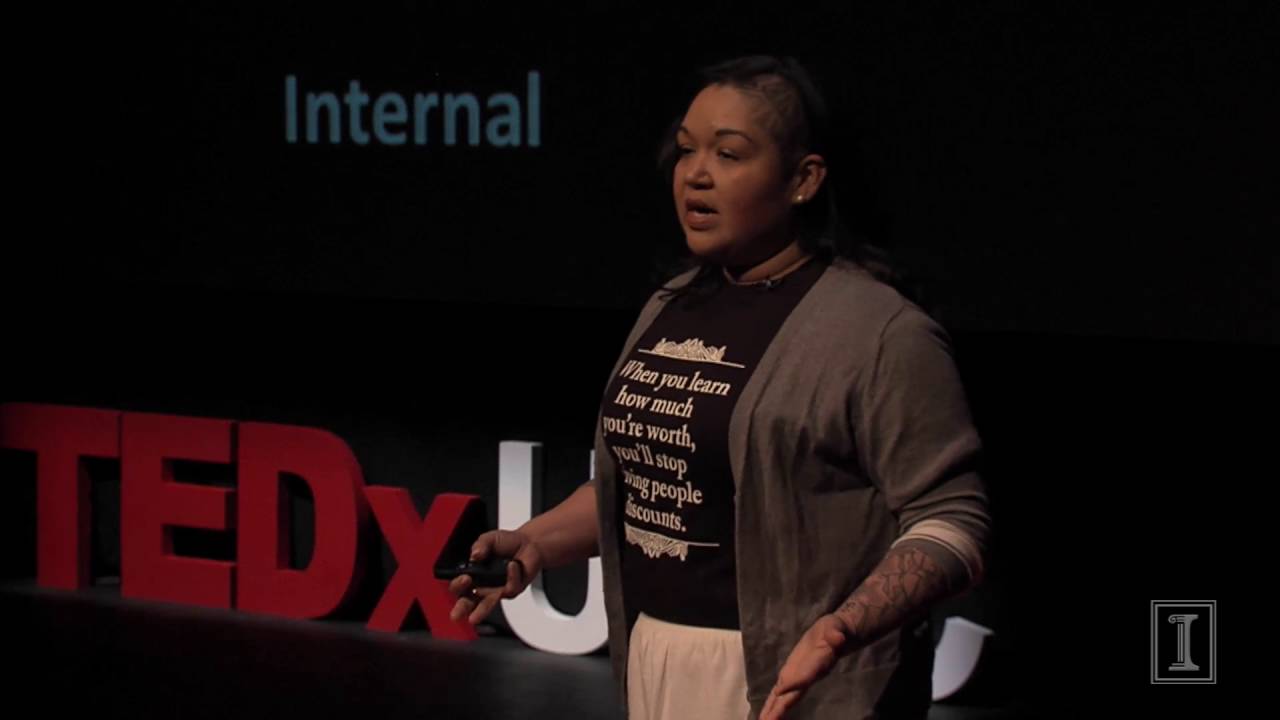 "... Embracing this notion of 'sometimes, it's rough'".

- Cecilia Suarez, Navigating Self-Worth and Internal Validation in College,

TED2016
What is Self-Esteem?
Self-Esteem

is how we perceive our own value. It affects how we take care of ourselves physically and emotionally. Factors that define our self-esteem are:
Self-confidence - a feeling of trust in one's abilities, qualities, and judgment.

Feeling of security - feeling safe, stable, and free from fear or anxiety.

Identity - the characteristics that make up who you are.

Sense of belonging - an emotional need for interpersonal relationships.

Feeling of competence - the ability to do something successfully or efficiently.
Your level of self-esteem can determine how much influence you have over the following:
If you enjoy and value yourself
How much time you take for self-care
Decision-making skills (being passive or assertive)
If you acknowledge your strengths
Believing you matter and are good enough
Believing you deserve happiness
Your desire to try new or challenging things
If you are being kind to yourself
If you can move on from past mistakes
If you place unnecessary blame on yourself
There are three types of self-esteem:
HEALTHY
Sense of self is accurate and balanced
Grounded in reality about who you are
Feeling practical and confident in your abilities
Recognizing and trying to improve upon your flaws
INFLATED (TOO HIGH)
Feeling superior to others
Preoccupied with being perfect or always being right
Overestimating your skills and abilities (believing you cannot fail)
Underestimating other's skills and abilities
Boasting and expressing grandiose ideas
LOW
Believing that others are better than you
Difficult to express your needs
Preoccupied with your weaknesses and flaws
Believe others are more capable and successful
Putting little to no value on your opinions, ideas, and abilities
Here are some signs for negative (inflated or low) self-esteem:
INFLATED
Arrogance
Desire to be recognized as special
Exaggerated sense of self-importance
Sense of entitlement to special treatment
Tendency to exaggerate accomplishments or talents
Needing external validation to feel good about one self
LOW
Withdrawal from socializing
Trouble accepting or refusing to accept compliments
Being harsh or critical toward yourself
Making self-depreciating jokes
Downplaying your achievements
Constantly comparing yourself to others
Avoiding challenges for fear of failing
Thinking you don't deserve to have fun
Always blaming yourself when things go wrong
Sensitivity to disapproval or criticism
Thinking other people are better than you
Feeling sad, depressed, anxious, ashamed, angry or worthless
Having a healthy level of self-esteem can help you be...
Assertive in expressing your needs and opinions
Confident in your ability to make decisions
Able to form secure and honest relationships
Less likely to stay in unhealthy relationships
Realistic in your expectations and less likely to be overcritical of yourself and others
More resilient and better able to weather stress and setbacks
Unchecked issues with self-esteem can have social, psychological, and even physical consequences.
Having too high self-esteem can lead to:
Substance abuse
Anxiety
Mood disorders
Violence
Suicide
Having too low self-esteem can lead to:
Anxiety
Depression
Substance abuse
Violence
Suicide
Eating disorders
Body Image and Self-Esteem
More Tips for Improving Self-Esteem
More Tips for Improving Body Image
If you are struggling with this problem, consider meeting with a counselor from the

WKU Counseling Center

.
---
Some of the links on this page may require additional software to view.