Wellness Resources:
Event Information
Recycling Volunteer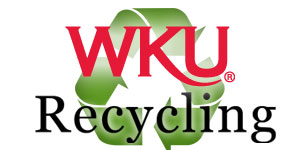 Location:
Recycling Center
Event URL:
http://www.wku.edu/recycling/volunteer.php
You must attend this event 1 time before completing this event.
Description:
Recycling Volunteer
Please send an email to sara.ferguson@wku.edu. In your email please include:
Times and days you are available to work

What tasks you'd prefer to work on

Surplus pick ups

Tailgate Recycling (Home games on Saturdays)

Recycling on Campus

Organizing and filing office work pertaining to surplus/DFW
Make sure you bring your WKU ID to receive credit and/or sign in!