Healthy on the Hill
---
Report a Positive Test Result to the COVID Assistance Line
While WKU will continue to follow guidance from public health officials and state/federal guidelines, we anticipate a return to fully in-person operations on the Hill for the Fall 2021 semester.
The WKU COVID-19 Task Force has updated masking guidance to reflect changes in recommendations from our health partners and regional data.

Masks are required at all times when in public areas or shared spaces within buildings, including hallways, classrooms, laboratories, elevators, etc. Masks are also required when in a vehicle with other persons, including cars, vans, and buses.

The Taskforce will continue to monitor appropriate variables to determine when masking will again become optional for vaccinated individuals.

The COVID-19 vaccine provides the most effective and safest way to guard against infection and severe illness. For more information, please watch this short

video, view the vaccine information and

contact our COVID Assistance Line at 270-745-2019

if you have questions.

For updated quarantine and isolation guidance, view the Fall 2021 Quarantine/Isolation Protocols.
Regardless of vaccination status, all faculty, staff and students testing positive for COVID-19 and those identified as being close contacts to someone who tested positive for COVID-19 must contact the WKU COVID Assistance Line at (270) 745-2019 within 4 hours of

being notified of the test result or contact trace.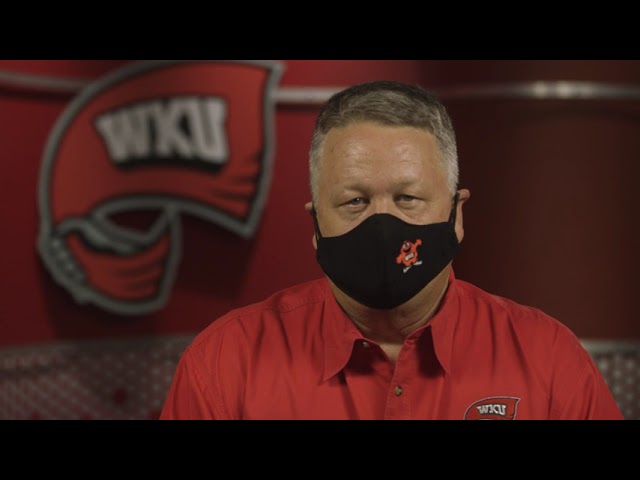 Questions?
If you have compliance concerns, tested positive for COVID-19, are experiencing symptoms or think that you have been exposed, call our COVID Assistance Line at 270-745-2019,
For emergencies, call 911.
If you have questions about WKU's response to COVID-19, email covid.help@wku.edu.
Frequently Asked Questions

Explore FAQs on how WKU is safely operating campus.
---
Some of the links on this page may require additional software to view.