Wellness Resources:
Event Information
Muscle of the Month: Ultra Marathon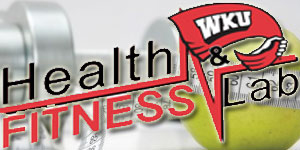 Date:
Monday, April 1st, 2013 - Monday, April 1st, 2013
Location:
Preston Fitness Center
Event URL:
http://www.wku.edu/healthfitnesslab/
You must attend this event 2 times before completing this event.
Description:
Ultra Marathon Challenge

April 1-30 during the hours of operation of the Fitness Center.
Challenge yourself and begin getting in shape for the summer by running and/or walking as many miles as possible on any of the treadmills in the Fitness Center!
Be sure to notify a Fitness Center Attendant before you begin and finish so they can record your times on the MOM board. Participate as many times as you can!
Prizes:
The male and female who complete the most miles will win a $15 Mellow Mushroom gift card.
Each time you participate, your name will be entered into a raffle for 1 of 2 $10 Mellow Mushroom gift cards.

To receive WellU credit, you will only have to participate 2 times between the dates of 4/1 and 4/30.