Wellness Resources:
Event Information
Muscle of the Month: Burpee Challenge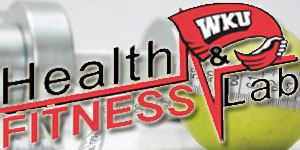 Date:
Friday, March 1st, 2013 - Sunday, March 31st, 2013
Location:
Preston Fitness Center
Event URL:
http://www.wku.edu/healthfitnesslab/
You must attend this event 2 times before completing this event.
Description:
BURPEE CHALLENGE
March 1-31 during the hours of operation of the Fitness Center.
If you find yourself bored with your current exercise program, crank up the intensity with this month's Muscle of the Month Challenge! The goal is to collectively perform as many Burpees as possible throughout the month. With a time limit of only 1 minute, this month's challenge is just as much a cardiovascular challenge as it is powerful. Burpees are a great cardiovascular exercise that works most of the major muscle groups. Start blasting you stamina and exercise performance today!
Rules:
Notify a Fitness Center Attendant before you begin.

You have 1-Minute to perform as many burpees as possible within the guidelines of proper form/technique.

Ask a Fitness Center Attendant to record the number of burpees you perform on the M.O.M. board.

You may participate only once per day as many days as you want during the month of March.

Participate twice to receive WellU® credit.

The male and female who accumulate the most burpees will win $15 gift cards.

Two raffles will be drawn for $10 gift cards.
.
To receive WellU credit, you will only have to participate in the activity TWO times between the dates of 3/1 and 3/31.