Wellness Resources:
Event Information
Basic Fitness Assessment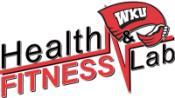 Location:
Health & Fitness Lab - Preston Center
Event URL:
http://www.wku.edu/healthfitnesslab/fitnessassessmentservices.php
You must attend this event 1 time before completing this event.
Description:
Basic Fitness Assessment
Cost: $5.00
The Basic Fitness Assessment is our most popular assessment package. Clients are evaluated in six areas to determine their current level of fitness. Each area is compared to national norms to identify the client's strengths and to determine areas thay may need a little work. Clients receive a computer printout of their results. This is an excellent way to measure the effectiveness of your fitness program. Basic Fitness Assessments take about 60 minutes.
Basic Fitness Assessments include: blood pressure, height, weight, body composition, sub-maximal treadmill test, sit and reach test, grip strength test, partial curl-up test and push-up test.
*A medical history form is required and certain individuals will need to get prior physician's approval