Wellness Resources:
Event Information
OraQuick HIV Testing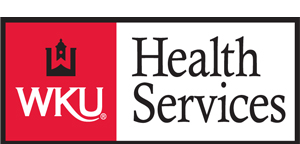 Date:
Tuesday, April 15th, 2014 - Tuesday, April 15th, 2014
Location:
WKU Health Services
Event URL:
http://www.wku.edu/healthservices/health-ed/free-hiv-testing/index.php
You must attend this event 1 time before completing this event.
Description:
ORA Quick HIV Testing
Location: Health Services
Time: 10:00am-3:30pm
The WKU Free OraQuick HIV Testing Program
Free HIV Testing is offered monthly by the WKU Health Education Department. Testing is discreet, ANONYMOUS, and painless. It involves a quick mouth swab conducted by trained professionals and results are available in 20 minutes. It is a first come, first serve sign-up for a time slot at the front desk of Health Services.
Do not eat 20 minutes before your scheduled testing time.
Arrive 10 minutes early, or your time slot cannot be guaranteed.
*To earn WellU credit, you must fill out a preventative care slip provided by your tester and drop it in the WellU box located at the check-out desk before you leave.
TESTING IS ANONYMOUS OR CONFIDENTIAL AND RESULTS ARE IN 20 MINUTES!