Wellness Resources:
Event Information
ORAC: Back to School Adventure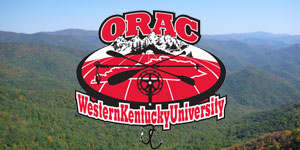 Date:
Friday, August 30th, 2013 - Monday, September 2nd, 2013
Location:
North Carolina
Event URL:
http://www.wku.edu/orac/
You must attend this event 1 time before completing this event.
Description:
ORAC: Back to School Adventure
Location: North Carolina
Date: August 30th-September 2nd
Pre-Trip Meeting: August 29th @7pm
Cost: $70 University, $80 Guest
Join ORAC over Labor Day Weekend as we had to the beautiful state of North Carolina hiking in the Blue Ridge Mountains through the "Land of Waterfalls" and mountain biking on some of the most beautiful trails in the East. This four day adventure will include hiking and mountain biking in DuPont State Forest, home to some 100miles of the eastern United States' most epic mountain bike trails, as well as visiting one of the most pristine places for waterfall viewing in the United States. We will also visit the Nantahala National Forrest for some more mountain biking and white water kayaking at Fontana Lake and the Nantahala River. Get out and visit some place new as we head to cooler climates and amazing scenery. All equipment is provided and no previous experience is required.
**Spots are limited to 6 unless you have your own mountain bike.**
Make sure you bring your WKU ID to receive credit and/or sign in!