Calendar
---
Event Information
The Vagina Monologues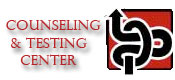 Date:
Tuesday, March 19th, 2013 - Tuesday, March 19th, 2013
Location:
DUC auditorium
Event URL:
http://www.wku.edu/testingcounseling
You must attend this event 1 time before completing this event.
Description:
The Vagina Monolouges
by: Eve Ensler
7:30PM in DUC Auditorium
This is NOT a play it's a collection of monologues. The Monologues were written by Eve Ensler in 1996. In 1998, she began to "perform" the monologues. The play was a series of monologues inspired from interviews with over 200 women from a variety of races, ages, sexual orientation and social classes. Each monologue addressed a different situation or experience women had with their vagina.
Come and experience for yourself.
---
Some of the links on this page may require additional software to view.