Wellness Resources:
Event Information
ORAC: Backpacking Red River Gorge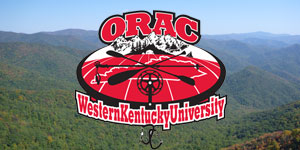 Date:
Saturday, February 16th, 2013 - Sunday, February 17th, 2013
Location:
Red River Gorge
Event URL:
http://www.wku.edu/orac/
You must attend this event 1 time before completing this event.
Description:
Join ORAC as we head to Red River Gorge, home to some of the most unique rock features in North America. The Red River Gorge area offers more than 100 natural sandstone arches. The intricate canyon system also features an abundance of high sandstone cliffs, rock shelters, and waterfalls. Explore this diverse landscape with us in early spring. No backpacking experience in required. All gear is provided in the cost through ORAC.