Wellness Resources:
Event Information
ORAC: Bike MAintenance Clinic 2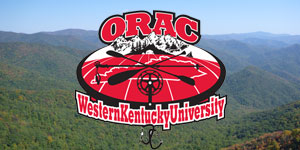 Date:
Thursday, April 11th, 2013 - Thursday, April 11th, 2013
Location:
Preston Center: Bike Shop
Event URL:
http://www.wku.edu/orac/
You must attend this event 1 time before completing this event.
Description:
Bike Maintenance Clinic
Cost: $5 Student, $10 Guest
Time: 4:00 – 6:00 PM
The WKU Bike Shop will be putting on a clinic to teach participants how to repair most problems that they may encounter while out on a bike ride. Stop by and learn how to make it home the next time you encounter a problem cycling. This clinic is limited to 10 participants so sign up today; pre-registration at ORAC required.
To sign up, stop by ORAC in the Preston Center