Wellness Resources:
Event Information
ORAC: Bouldering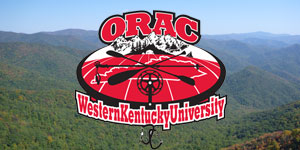 Date:
Thursday, April 18th, 2013 - Thursday, April 18th, 2013
Location:
Clifty Hollow, KY
Event URL:
http://www.wku.edu/orac/
You must attend this event 1 time before completing this event.
Description:
Bouldering Clifty Hollow
Cost: $5 WKU Student $10 Guest
Time: 4pm
Spend the afternoon with ORAC as we head out to Clifty Hollow for bouldering instruction and practice. Crash pads, helmets, and transportation are included in the cost. No previous bouldering experience is necessary.
To sign up, stop by ORAC in the Preston Center