Wellness Resources:
Event Information
Muscle of the Month: Fitness Center 5K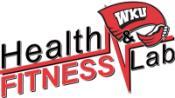 Date:
Thursday, November 1st, 2012 - Thursday, November 1st, 2012
Location:
Preston Center
Event URL:
http://www.wku.edu/healthfitnesslab
You must attend this event 2 times before completing this event.
Description:
Fitness Center 5K

November 1 - 30th during the hours of operation of the Fitness Center.
The male and female who run the most 5ks throughtout the month of November will be the winner. Participants will use the 5K program on the Treadmill in the Fitness Center to complete the challenge.
Each time you participate, your name will be entered in a raffle drawing for a $10 gift card. Two names will be drawn.
Grab a Fitness Center Attendent to get started!
To receive WellU credit, you will only have to participate in the activity TWO times between the dates of 11/1 and 11/30.