Take Your Group to New Heights
Experience a world of fun and excitement with our highly skilled and experienced facilitators. Packed with a multitude of program offerings, each experience at the challenge course is unique and designed for your group.
WKU Challenge Course
---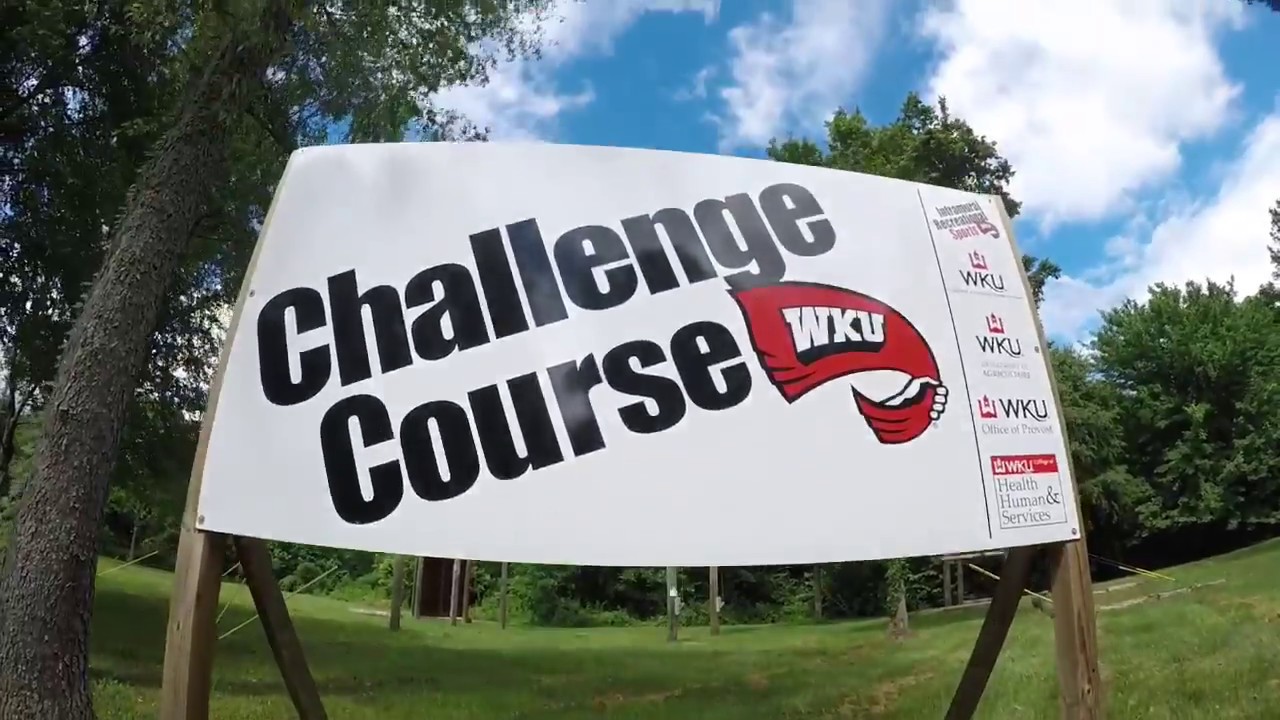 About Us
You can reach us at the following:
(270) 745-6547
500 Bennett Lane, Bowling Green, KY, 42104
The WKU Challenge Course strives to provide affordable team-oriented programs for the WKU campus and community. Check out this link for all information regarding pricing and policies.
The reservation guide page will walk you through the steps required to reserve your group's time at the WKU Challenge Course.
Are you a WKU student looking for an exciting class that doesn't take place in a classroom? Check out our academic offerings for the fall & spring semesters.
High ropes courses vary, so here's an idea of what you're getting into when you decide to participate on our high ropes course.
The low ropes course will have your group working together and problem solving across a variety of different elements. The link above will show you the different elements we'll put you through.
Meet our fun loving, and enthusiastic group of staff members! Check out info on who may be leading your program. Wanting to work for us? Ask for an application on your next trip to the Preston Center.
---
Some of the links on this page may require additional software to view.