40th Annual WKU Mathematics Symposium
---
40th Annual Mathematics Symposium
Western Kentucky University
---
February 20, 2021
8:15AM - 5:00PM
Virtual on Zoom - Free Registration
Send your abstracts to ozkan.ozer@wku.edu by Friday, February 5, 2021
---
Click the above link for a full list of abstracts and videos of all sessions.
Below are the videos of the plenary talks.
---
Plenary Talks
James Harrington, Goddard Space Flight Center, NASA
"Leveraging human adaptability to reskill andupskill our workforce"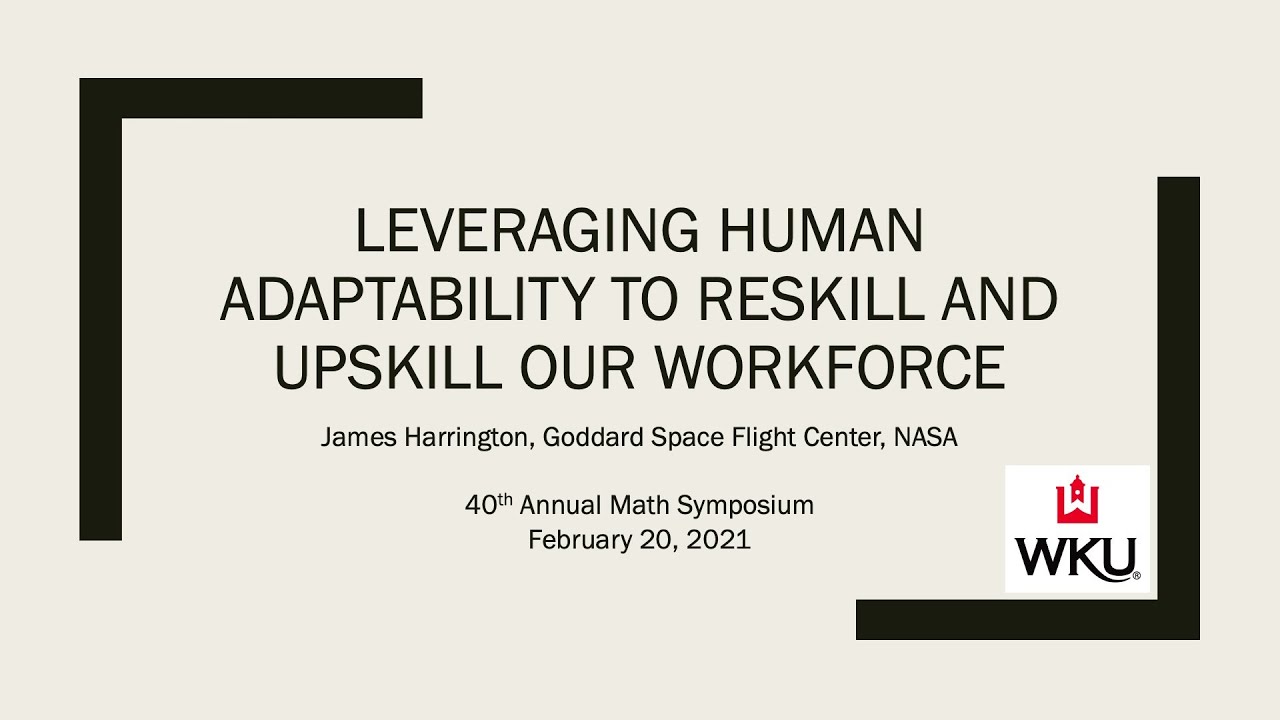 Dr. Stacey R. Smith?, University of Ottawa, Canada
"Assessing potential COVID-19 outcomes for a university campus with and without physical distancing"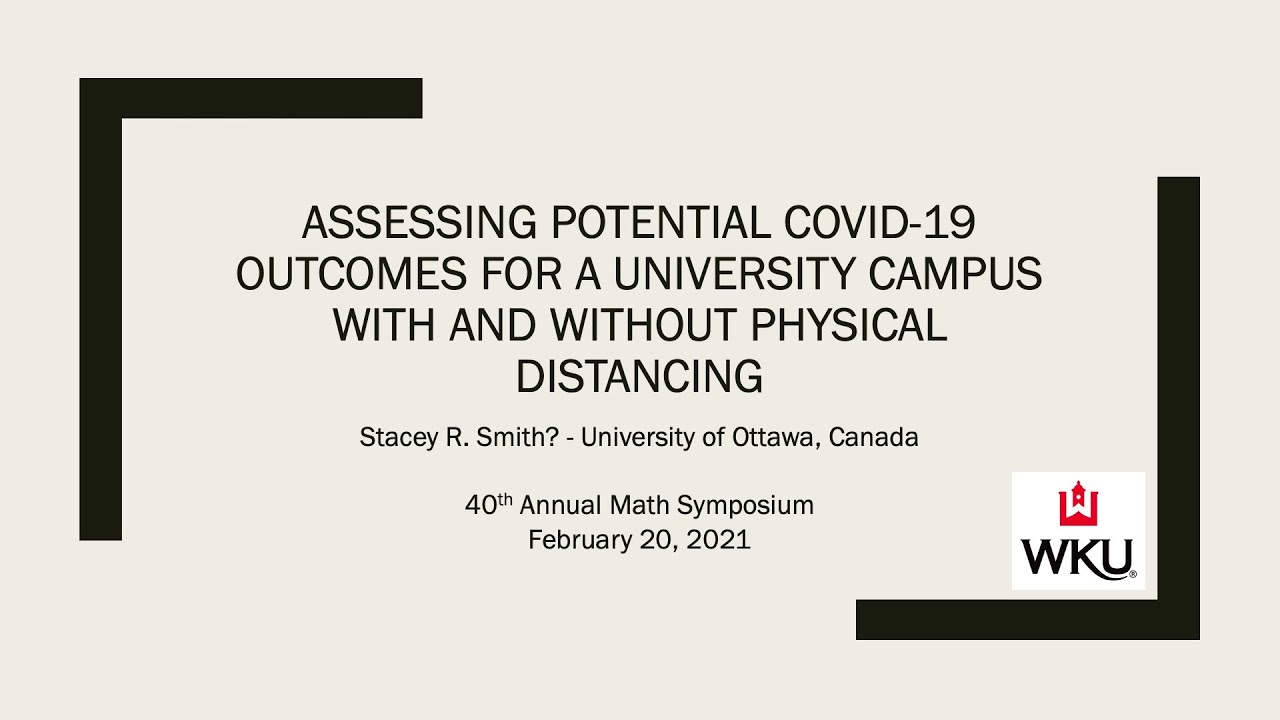 ---
Questions?
Please contact the Mathematics Department Office at (270) 745-3651, or
Dr. Özkan Özer at ozkan.ozer@wku.edu.
Sponsored by:
WKU Mathematics Department
Ogden College of Science & Engineering
Gatton Academy of Math & Science
---
Some of the links on this page may require additional software to view.