Pi Day 2023
---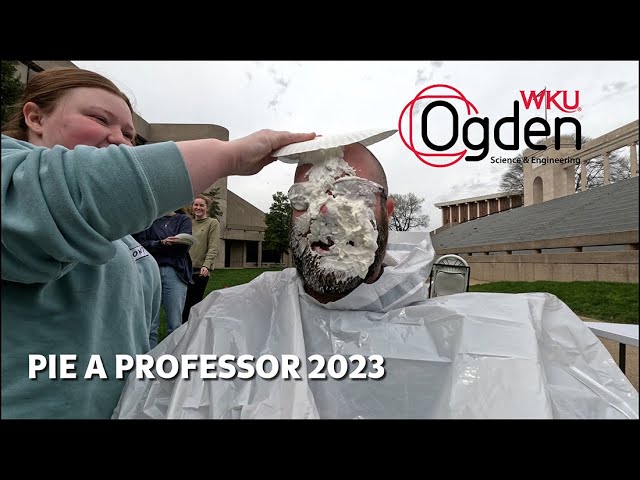 Faculty from the Ogden College of Science and Engineering are going to be getting pied in celebration of Pi Day 2023! Pay $1 (cash or Venmo) to pie your professor and all proceeds go to the WKU Food Pantry. The Pie Queen of Bowling Green will also have her Pie Wagon selling goodies (https://www.thepiequeenofbg.com/)! The first 100 students to pie a professor will get a free OCSE t-shirt.
Here are the faculty who will be set up at some point during the event (note that more will still be added):
Agriculture

Dr. Becky Gilfillen
Dr. Paul Woosley

Biology
Chemistry
Earth, Environmental, & Atomspheric Sciences

Dr. Leslie North
Dr. Zac Suriano

Mathematics

Dr. Melanie Autin
Dr. Dan Clark
Dr. Kanita DuCloux
Dr. Nick Fortune
Michelle Jackson
Michelle Jones
Dr. Hope Marchionda

Physics & Astronomy
Psychological Sciences
School of Engineering & Applied Sciences
Check out the WKU Herald article on the event!
---
Some of the links on this page may require additional software to view.