Adopt-a-Quilt
---
The Quilt Collection is composed of more than 330 quilts and quilt-related textiles, with examples from the late 18th to early 21st century. The collection is among the most exhibited, researched, and utilized at the Museum, and is the spotlight of the much-anticipated exhibition, Stitches in Time.
Quilts pose challenges in care and conservation. Their size and composition require the use of acid-free boxes and tissue to store them, ensuring they remain in the best possible condition.
Will you help us preserve this nationally significant collection?
The Adopt-a-Quilt program allows you to symbolically adopt a quilt by making a gift in one of three tiers:
Gold Hoop quilts are $500.
Silver Hoop quilts are $300.
Bronze Hoop quilts are $150.
To see a list of quilts available in each tier, click here.
Gifts may be made as lump-sum or installment. You are also welcome to co-adopt by making a smaller gift (less than $150), which will be combined with other smaller gifts into a co-adoption of one quilt.
Your gift directly benefits the collection. In recognition, you will see your name on the quilt's online and in-exhibit labels, and get an adoption certificate. Best of all, you get the warm fuzzy feeling of helping preserve these quilts and their stories for future generations.
To make a gift, click the red button below.
---
Frequently Asked Questions (FAQs)
---
Museum Mondays: Quiltin' It Up
Our quilt collection is more than one for research or display. WKU students also use the quilts in connection with other historic and artistic collections to create interpretive media, as showcased in this Museum Mondays video. Researched and created by WKU graduate student Chloe Paddack (Class of 2023), the video relates quilts to a work by folk artist Joan Dance, all from our collections, that together tell the stories of African American women in Kentucky.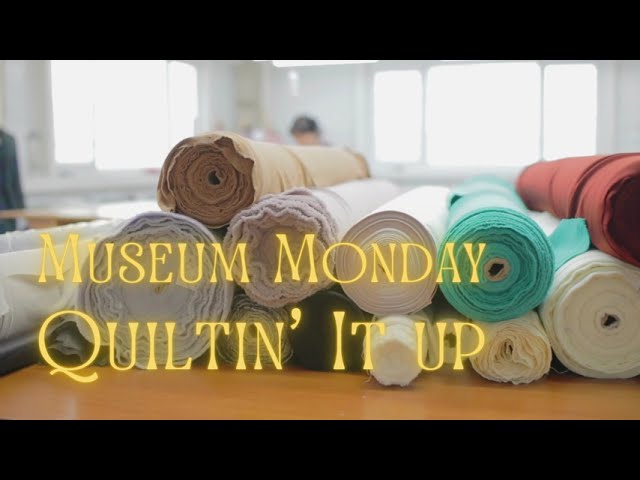 ---
Some of the links on this page may require additional software to view.