Psychology, Bachelor of Arts
---
Psychology is a great program for those interested in helping others and who want to understand why people behave the way they do.
The Department of Psychology is a student-focused and innovative unit that serves the university community.
Scholarship Opportunities & Financial Support
---
Kentucky Job Market Outlook
What You'll Study
Introduction to Psychology: An introductory course dealing with principles of behavior, scientific methods of psychology, measurement, learning, perception, motivation, development, personality, abnormal behavior, social behavior, intelligence, and other topics.
Research Methods in Psychology: Introduction to scientific thinking, research design, and research methods in psychology. Includes the nature of scientific explanations, validity, reliability, measurement scales, the rationale underlying hypothesis testing, critical evaluation of scientific evidence presented in journals and popular media, and how to write research reports.
Advanced Forensic Psychology: The course will cover research findings, court cases, and legal policies related to the evaluation and treatment of individuals in various parts of the legal system. Topics such as eyewitness stress, psychopaths, insanity, competency, and prisoner rehabilitation will be covered in the course.
Sport Psychology: Learn the means to enhance sport and exercise experiences/performances for themselves and others (athletes, parents, & coaches). This includes being a critical consumer of research.
---
View Program Requirements
Optional Concentrations for the BA Degree in Psychology
Forensic Psychology Concentration
The forensic psychology concentration provides a broad approach to the study of crime, the causes of criminal behavior, and how psychology is applied in the criminal justice and legal systems.
Sport Psychology Concentration
The Sport Psychology Concentration allows you to study how psychological elements influence sports, athletic performance, exercise, and physical activity.
Cost and Financial Aid
WKU is committed to making higher education affordable and accessible for all students. That's why over 80% of our first year students receive a scholarship.
| UNDERGRADUATE | Full-time | Per Credit Hour |
| --- | --- | --- |
| Resident (2022–23 rate) | $5,556 | $463 |
| Non-Resident (2022–23 rate) | $13,500 | $1,125 |
Tuition and/or fees are subject to approval/change by the Kentucky Council on Postsecondary Education and WKU Board of Regents.
Find Out How Big Red Will Purchase Your Books For Your Upcoming Semester
The Big Red Backpack program partners WKU with Barnes & Noble College for their First Day® Complete initiative. Big Red Backpack is a course materials delivery program that lowers the cost of course materials and ensures students have their required course materials on the first day of class.
Life On The Hill
When you live on campus at Western Kentucky University, you have the unique opportunity to live in community with Hilltoppers from down the road and across the globe. Our living options will enable you to learn about yourself and others, experience meaningful connections, and realize your peak potential.
A Western Kentucky University campus tour is your opportunity to visit our beautiful campus on the hilltop overlooking Bowling Green, KY. You'll hear from our student tour guides about our majors and academic programs as well as the variety of student clubs and organizations.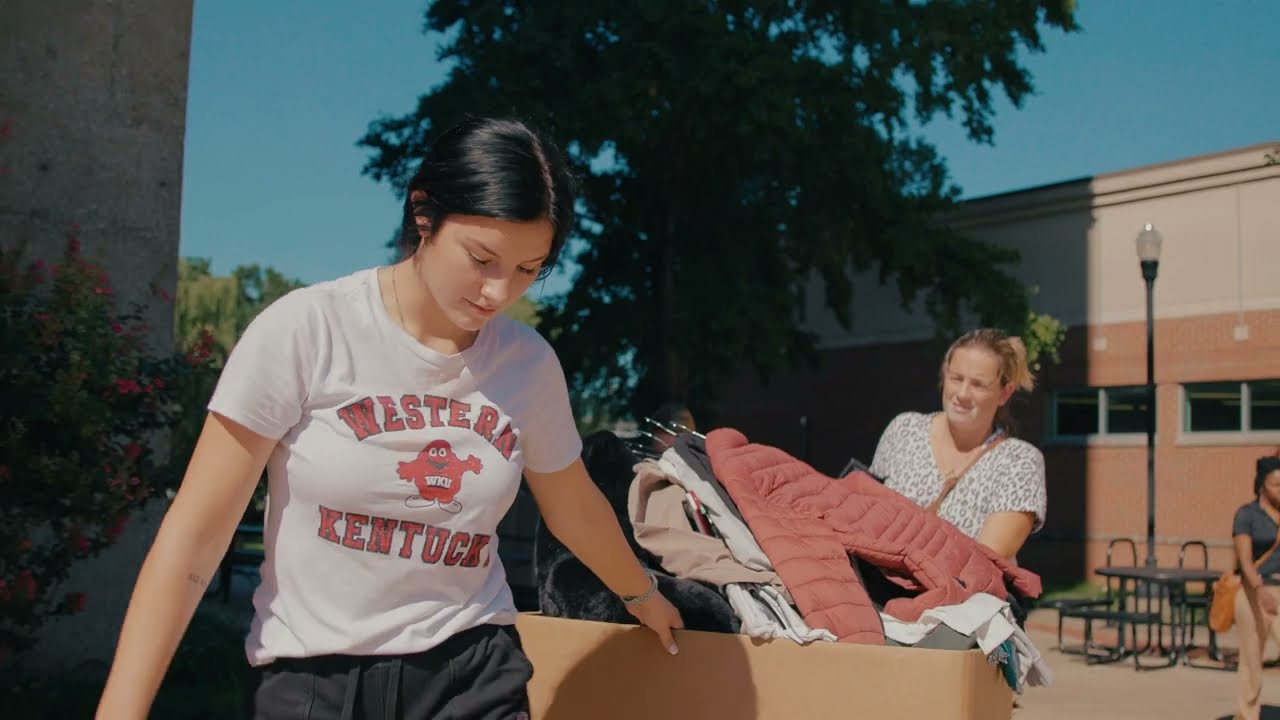 WKU Living Learning Communities
In a WKU Living Learning Community (LLC), students with similar academic or social interests live together on a residence hall floor and participate in activities tailored to their specific majors or interests.
The PSYCH LLC is designed is to:
Help students learn the ins and outs of the psychology major.

Broaden students' knowledge about career options in psychology.

Develop transferable skills relevant to the field of psychology and beyond.

Improve academic success.

Promote positive social involvement with both peers and faculty.

Improve overall wellness.
I am thankful for my LLC because I have made genuine close connects to people that I can now call my closest friends. I have also been able to be more connected to my major in psychology and have learned ways to advance toward my future career. I have also had many activities that have gotten me more connected on campus. I wouldn't change this opportunity for anything else.
- Brianna McMurry, WKU Psychology Freshman
Research in the Department of Psychology
Our students are active researchers in psychology laboratories and research groups. The Department of Psychology offers many opportunities for students to gain research experience, including the ability to earn course credit for working in a research lab. Previous research experience is NOT necessary!
CONTACT
THE DEPARTMENT OF PSYCHOLOGY
Gary A. Ransdell Hall, Office 3012
1906 College Heights Blvd. #11030,
Bowling Green, KY 42101-1030
---
---
---
Some of the links on this page may require additional software to view.