Become A Future Hilltopper With The Department of Counseling and Student Affairs
---
What are the Differences between Counseling and Other Helping Professions?
Admissions
The Department of Counseling and Student Affairs offers Master of Arts in Education (MAE) degree programs in:
JUMP programs in counseling and student affairs are also offered for undergraduate students who may wish to count 12 graduate hours toward both their undergraduate and graduate degree in counseling or student affairs.
*The Department is not currently accepting applications to the School Counseling program. However, the Department does provides certificate, certification, Rank I, and an Educational Specialist degree in Counselor Education designed for those with a master's degree in School Counseling.
You may complete up to 4 courses as a non-degree seeking student before you are enrolled in a program. You must gain the approval from the class instructor to enroll in the course and comply with all departmental policies. For example, to enroll in a practicum or internship course, you must complete the practice preparation sequence and all required paperwork in addition to gaining approval from the clinical coordinator. Please note that completing courses as a non-degree seeking student does not meet the eligibility requirements to receive financial aid and we cannot guarantee it will complete your requirements for state licensure or national certification.
To learn more about the differences between counseling and other professions such as psychology and social work, visit https://www.wku.edu/csa/counseling/professional_differences.php
---
Degree Programs, Certificates, and Endorsements
The Department of Counseling and Student Affairs offers a MAE in Counseling. Included in this degree option are two concentrations students may choose for their programs of study to their primary areas of interest:
Both are accredited by the Council for the Accreditation of Counseling and Related Educational Programs (CACREP). Learn about the value of CACREP-accreditation.
The Master of Arts in Education degree in Student Affairs is designed to prepare students to obtain entry and mid-level student affairs professional positions. Through a theory-based yet applications-oriented program, students gain necessary skills and competencies to succeed in a variety of student affairs units and postsecondary settings. The Counseling and Student Affairs faculty comprised of academics and practitioners cultivate active partnerships with student affairs professionals to provide a living learning laboratory for student professional development. Program content covers three broad areas: theoretical foundations, professional practice, and administrative effectiveness. Individual students are also provided with opportunities to focus on specific content areas which may be of particular interest.
---
Student and Graduate Testimonials
Ryan Barker
CMHC student
The department of counseling and student affairs can be summed up into three areas: personal growth, professional growth, and fun. Being a student in the Counseling program at WKU has helped me grow personally. The program really makes you take a look at yourself as a student, a future counselor, and as an individual. It then provides you the chance to do whatever you want with what you find, whether that be to accept yourself or to change yourself. My experience here has also helped me grow professionally. The department has provided me with a multitude of opportunities to grow myself in my profession and as a student leader. The courses and professors here really encourage you to learn as much as you can about the profession, and where you might fit into it, as well as making connections with practitioners out in the community. Lastly, my experience as a student within the department of counseling and student affairs has been fun. I feel like I've learned a multitude different things about being a counselor, but I also feel like I was able to learn these things and still have some fun while doing it. I've made many friendships within my cohort and department; and having these friendships make even the not so fun times fun. Overall, being a part of this department has been a tremendous experience, one that I am very glad to have been a part of.
Cayce A. Brewer
MCFC Graduate
"The courage to be imperfect." –Alfred Adler
Like any other brand new student beginning the program I was very nervous and tried to do everything "by the book." Thankfully, due to encouragement from staff and acceptance from peers, my perception was eventually altered. My experience at WKU's Graduate Counseling program not only shaped me into an authentic, professional Marriage and Family Therapist but, even more importantly, into a humble human. I was welcomed into the program as a person and colleague, not just a student. My experience in the program influenced my final goal to become a professor and return this favor to future professionals in the counseling field.
Kayla Clark
LPCA, NCC; CMHC graduate
Pursuing my Masters degree in Mental Health Counseling not only validated my long love for the profession as a career but taught me more about myself that I could have ever imagined. Class was more than just learning about how to be a therapist, it was also learning who I was, why I was who I was and who I wanted to be as a growing person and professional. I am forever grateful for my education and my experience in the Counseling Program.
Why Choose WKU Counseling?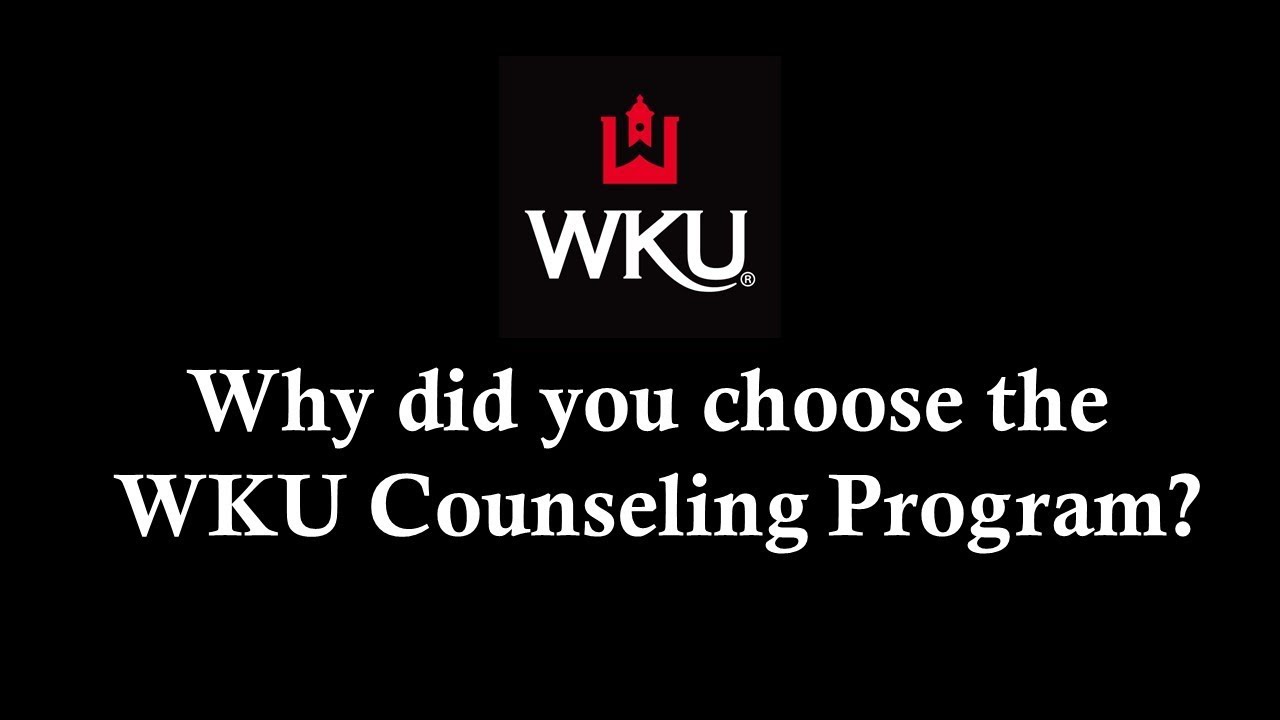 ---
Welcome to CEBS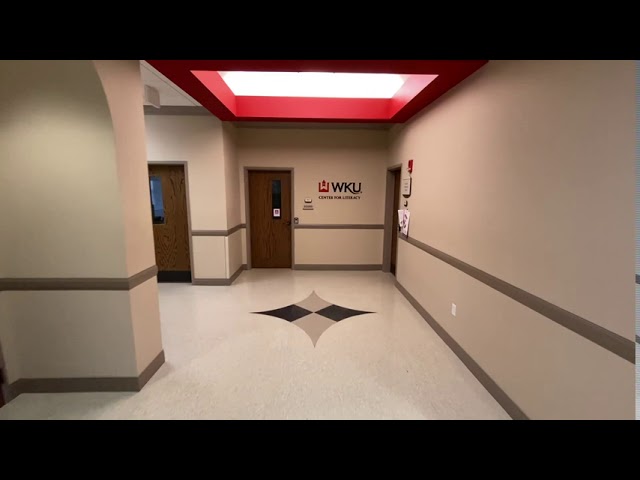 ---
WKU Virtual Tour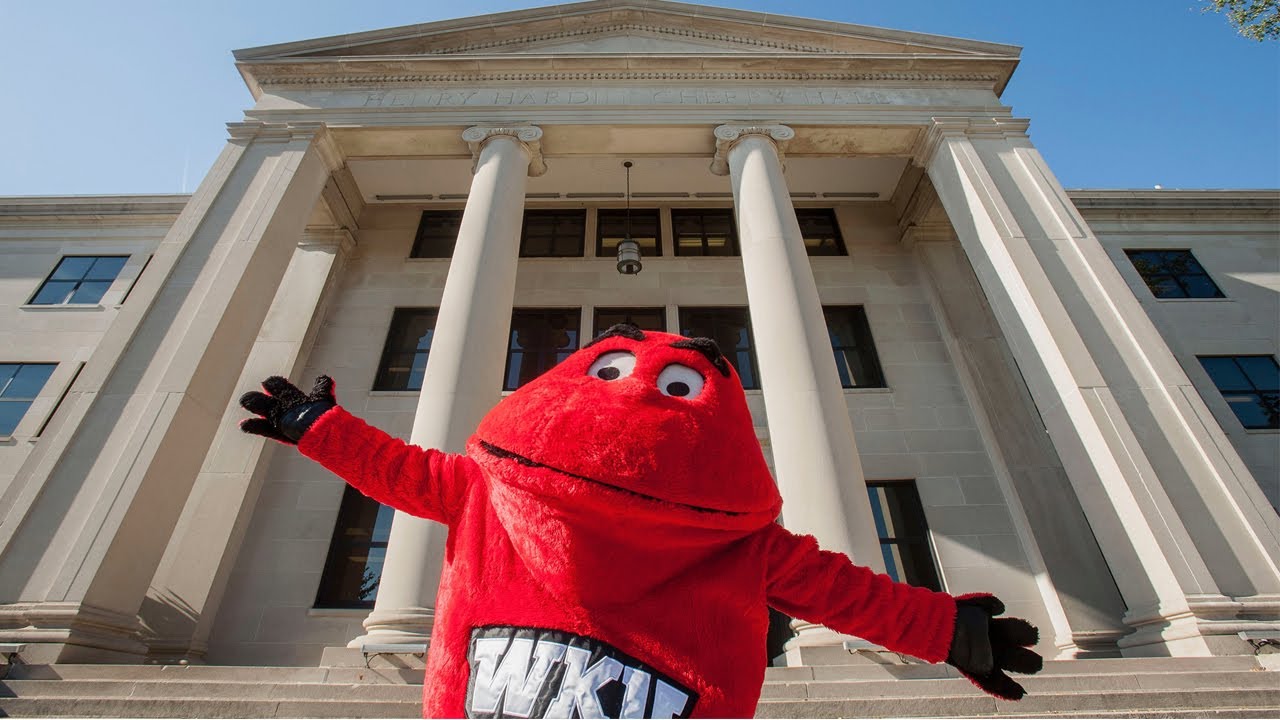 ---
Climb With Us: WKU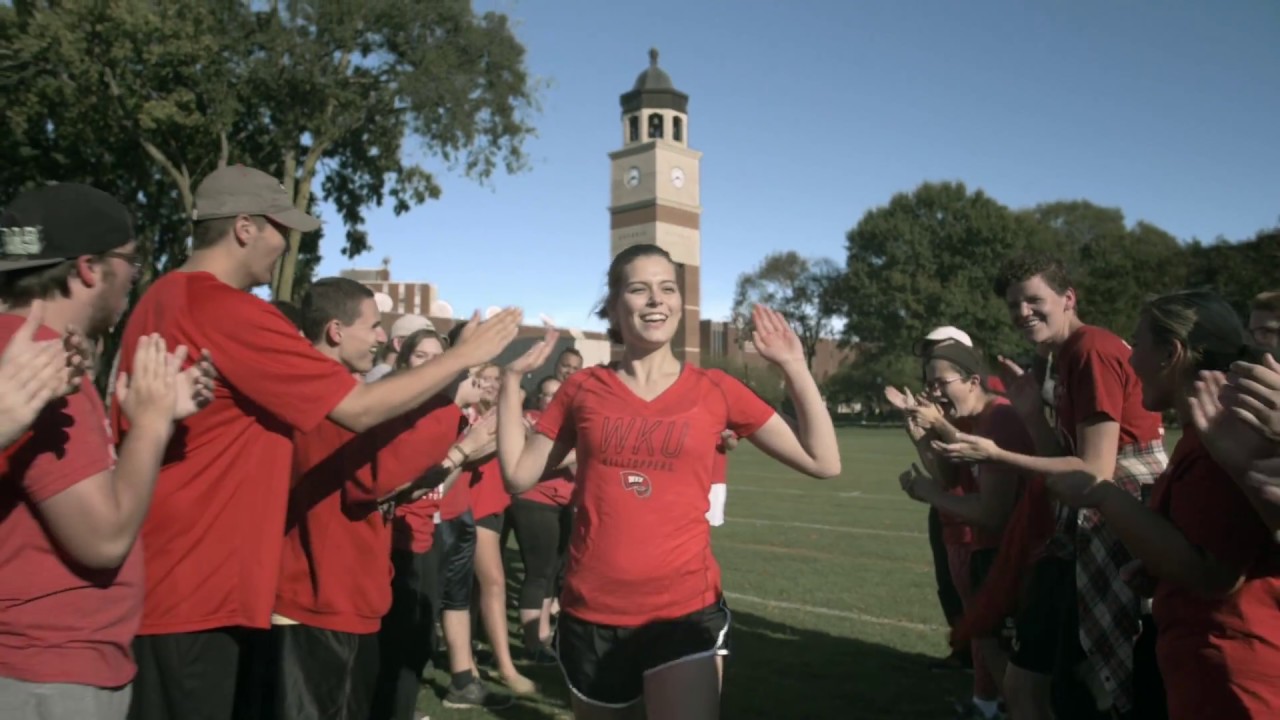 ---
Funding Opportunities for Graduate School
WKU offers generous scholarships that may help you further reduce the cost of the Hilltopper experience.
Visit Campus
Sign up for a campus tour and discover the WKU spirit for yourself.
---
Some of the links on this page may require additional software to view.