Funding Opportunities for Graduate School
---
WKU Financial Support
Do not let a concern about finances stop you from pursuing your degree! In addition to the resources listed below, the Division of Enrollment and Student Experience (ESE) is willing to assist students. Helpful WKU resources include:
Student Financial Assistance (SFA)
3rd floor of Potter Hall (270-745-2755, fa.help@wku.edu)
The SFA staff can assist with FAFSA completion, securing grants or scholarships, verification, student and parent loans, and respond to financial aid questions.
Enrollment and Student Experience
3rd floor of Potter (270-745-6169)
If you have exhausted all federal/state aid options, the ESE can help you explore other options.
WKU Study Abroad Scholarships
For students participating in an international experience, a variety of scholarships are available to support the cost of the course or international experience
Student Government Association
Scholar Development Grants for conference attendance, research, equipment
(Organizational Aid > Scholarships) (typically due Oct/Nov)
Organizational Aid Grants for registered student organizations may apply for travel expenses for competitions, conferences or community service (typically due Oct/Nov)
Winter / Summer Term Scholarships (typically due Nov/Apr)
Graduate School > Financial Resources
Alumni Grants offer reduced tuition for children of WKU alumni
Graduate Assistantships
Departmental GA positions require 20 hours a week working with faculty and staff performing research, teaching, or administrative duties. This is an excellent opportunity to work with the faculty in the counseling department and learn more about counseling through conducting research. In order to apply for a GA position in the counseling department, fill out the application and email it to Dr. Lacretia Dye at the address listed on the bottom of the form by April 21st.
Graduate Research Assistantship (GR/GA): employed by the university to perform duties related to a scholarly project or program of research under the guidance and direction of faculty members. The duties of a research assistant involve applying and mastering conceptual and theoretical ideas, practices, or methods of scholarship.
Graduate Teaching Assistantship (GT/TA): After one year as a GA, you may be eligible for a TA position. Teacher assistants help professors with units in undergraduate classes. They may serve as discussion leaders, graders, leaders of laboratory sections,or may assist in capacities such as preparation of assignments, and other administrative duties necessary for a course.
The Distinguished Minority Fellowship (DMF) program is designed to help minority students attain graduate degrees by providing tuition as well as employment opportunities. Admission into the program is competitive and applicants are encouraged to submit the application materials as early as possible. Applications are accepted between January 15-April 15 and funding begins in the following Fall semester. (Deadline typically around Apr 15)
Other WKU GA positions are available on campus throughout the year. Visit their website to learn about opportunities, requirements, and deadlines to apply.
---
Kentucky Educator Discounts

KY P-12 Educator Tuition Discount
The Kentucky P-12 Educator Tuition Discount provides P-12 educators who are Kentucky residents a discounted tuition rate when pursuing a degree or certificate program. View the list of eligible programs.
Supervising Teachers or Resource Teachers
Full-time teachers who supervise student teachers or teaching interns may qualify for the Tuition Waiver for Supervising Teachers. The 6-credit waiver may be used up to one year after completion of the supervising experience.
---
Other Scholarships or Loans
P.E.O. Educational Loan Fund (ELF): Intended to help qualified women attain a degree or certification from an accredited postsecondary educational institution. The maximum loan amount is $15,000 for master's degrees.
P.E.O Projects: Make a difference in women's lives with six philanthropies that include five projects that provide higher educational assistance.
Public Service Loan Forgiveness: The PSLF Program is intended to encourage individuals to enter and continue to work full-time in public service jobs. Under this program, borrowers may qualify for forgiveness of the remaining balance of their Direct Loans after they have made 120 qualifying payments on those loans while employed full time by certain public service employers.
---
Counseling Organization Support
---
Local Counseling-Related Job & Volunteer Opportunities
Visit our Counseling Jobs webpage to learn about job and volunteer opportunities for local employment in area agencies.
---
Let's Talk, Topper: Money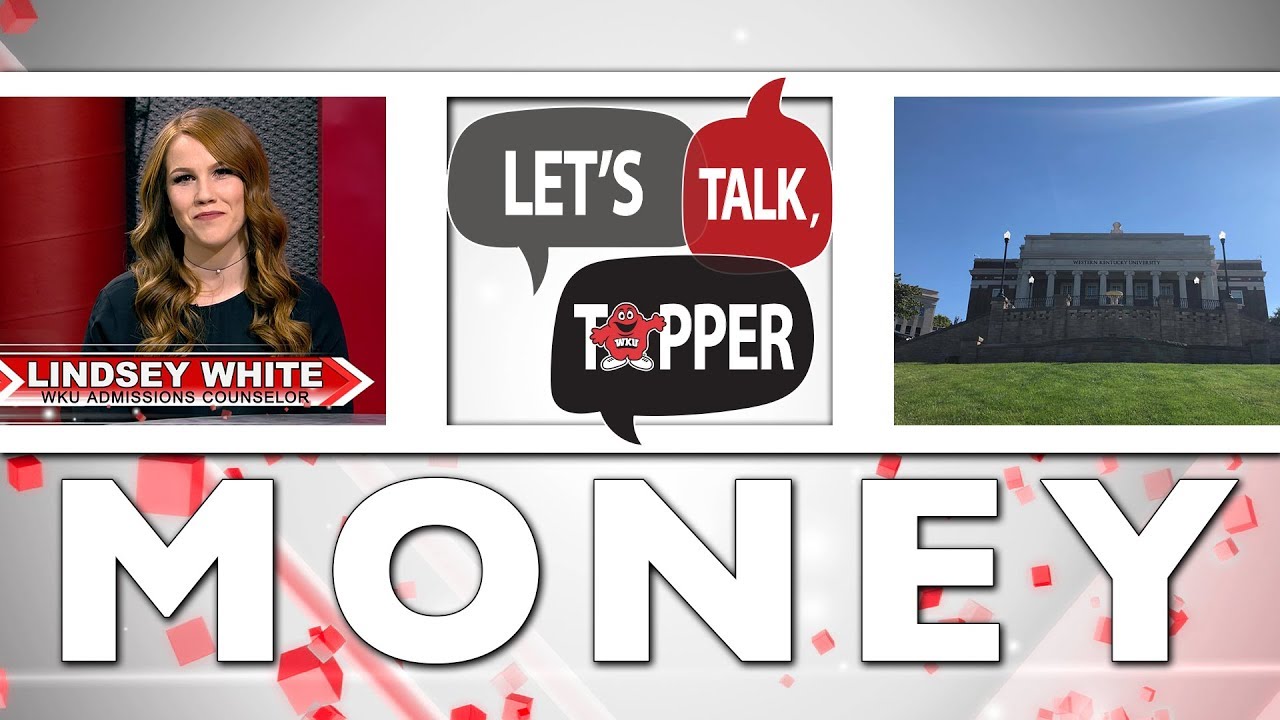 ---
Western University Campus Financial Support
Kentucky P-12 Educator Tuition Discount
In recognition of the importance of Kentucky's teachers and other certified school personnel in helping to ensure that our high school graduates are college and career ready, WKU provides a significantly reduced tuition to help these personnel enhance their areas of expertise.
---
Some of the links on this page may require additional software to view.