Counseling and Student Affairs
---
Admission to the Master's Degree Programs
The Department of Counseling and Student Affairs offers Master of Arts in Education (MAE) degree programs in:
*The Department also provides certificate, certification, Rank I designed for those with a master's degree in School Counseling.
You may complete up to 4 courses as a non-degree seeking student before you are enrolled in a program. You must gain the approval from the class instructor to enroll in the course and comply with all departmental policies. For example, to enroll in a practicum or internship course, you must complete the practice preparation sequence and all required paperwork in addition to gaining approval from the clinical coordinator. Please note that completing courses as a non-degree seeking student does not meet the eligibility requirements to receive financial aid and we cannot guarantee it will complete your requirements for state licensure or national certification.
Overview of the Application Process

Review of completed applications begins October 1st and March 1st for spring and fall respectively. Reviews employ a holistic approach to evaluate each applicant's potential to be successful as students and, upon graduation, counseling or student affairs professionals. This approach involves the submission of materials that allows department faculty members to develop a more complete picture of applicants in terms of academic aptitude for graduate-level study, potential success in forming effective counseling relationships, respect for cultural differences, and relevance of career goals to their prospective programs of interest. Faculty rate application materials and rank the applications according to these categories. Highly ranked applicants are invited to interview with faculty and current students in an individual or group setting.
After the completion of the interview, admissions decisions are made based on application ratings and interview evaluations collectively. The application process is competitive with a limited number of openings.
Completed applications include a various application materials that must be completed by the application deadlines.
Application portfolios should reflect thought, attention to detail, and appropriate effort. You are applying to a competitive graduate program; it is important that your portfolio represents you in a positive yet realistic manner. Please allow yourself at least a few weeks to complete the entire process.
All of the following materials should be submitted directly to the Graduate School. The application can be completed online at their website; the statement with list of references, background check, and resume can be delivered in person, sent via mail, or emailed directly to graduate.school@wku.edu so they may add it to your electronic application.
Once the entire application has been completed, the Program Coordinators will be notified. Note that letters of recommendation and GRE scores are NOT required. Please only submit the materials below:
Requirements include
Official transcript: an official hard copy can be sent through postal mail (see their website for full address) or official electronic transcripts can be sent directly to graduate.processing@wku.edu from the National Student Clearinghouse, Parchment, or eScript. Please note the minimum Graduate School admission requirements

include an earned bachelor's degree (or equivalent) and a 2.75 GPA (on a 4.0 scale).

A non-refundable application processing fee ($65 domestic; $95 international).
2. A Statement Of Interest
A statement of interest of no more than 6 pages in length (including a cover page, and page with references listed) that includes the content noted below. This statement should be in APA format, include correct spelling and grammar, and organized according to the prompts below.
Present your career objectives and discuss how a degree in counseling or student affairs (depending on which program is your focus) will prepare you to meet these objectives. Provide support for why you believe your interests and traits (i.e., personal dispositions, interpersonal skills and experiences) match this profession. Be specific and provide examples from your life experiences.
Describe your experiences with and respect for cultural diversity. More specifically, discuss how you have formed and maintained relationships with persons from different backgrounds and cultures from your own (i.e., gender, race, ethnicity, religion, socioeconomic status, etc.) in both individual and group contexts. How do you maintain respect for these differences? Use specific examples.
Briefly discuss how you deal with stressful events. Discuss how you deal with your emotional reactions to events in your life.
Three References (listed on the last page of the statement) who can speak to your academic and/or professional dispositions. Include their full names, job titles, organizations, email addresses, phone numbers, and your relationship to them.

The statement of interest will be reviewed according to the following: careful reflection, insight, and openness to self-examination in addition to evidence of knowledge, skills, and awareness of interpersonal relationships. Further, the applicant's career objectives and goals will be considered according to whether they are consistent with the program objectives. Finally, the statement of interest will be reviewed according to proper grammar, writing style, flow of ideas and writing structure, as well as use of APA format.
3. Background Check For Your Program
Counseling, School Counseling, Student Affairs
Please select the letter for the program to which you are applying, (i.e., if you are applying to either the CMHC or MCFC program, select the Counseling letter, School Counseling, select the School Counseling letter, Student Affairs, select the Student Affairs letter.) Follow the directions within the letter. The cost of this background check is $51.70, you are responsible for this fee. If you have questions or problems while filling out the information, please contact the Client Services Team at 1-800-938-6090. This service is an outside company.
4. An Updated Resume
In addition to the Graduate School application process, students entering the Student Affairs program may be asked to submit a Case Study Writing Sample. Once the completed application is received, separate instructions will be sent for completing this process.
Based on the review of the application portfolio, highly ranked applicants will receive notification of their eligibility for an individual or group interview. Applicants who completed Step 1 with moderate rankings may be placed on a waiting list depending on the number of students admitted each term.
Eligible applicants will be scheduled for interviews on campus with faculty, current students, alumni and/or experienced professionals. Participation in the interview process does not guarantee admission but is a prerequisite for admission. Interviewees who are unable to travel to campus interviews may arrange an online interview with the Program Coordinator. Based on the interview assessment, faculty will make offers for admission to the most highly rated candidates.
Applicants with moderate or lower rankings from the interviewers may receive letters indicating that they will be placed on a waiting list or are not eligible for admission based upon the review. If you are on a waiting list, the average time to be notified of your eligibility may be up to 6 weeks.
Save The Dates: Anticipated group interviews for counseling program applicants are listed at the right. If invited, you will receive a more specific details.
Visit our funding opportunities webpage If you wish to apply for a Graduate Assistantship in the department and/or other opportunities around campus or the community.
Program Coordinators
The Program Coordinators who will oversee the application process are as follows:
Please refer to the admission section of the Graduate School catalog for admission requirements.
General Information about Admission to the Counseling and Student Affairs Master's Degree Programs
SaveSaveSaveSave

The Faculty and Staff in the Department of Counseling and Student Affairs acknowledge that systemic racism is a reality embedded in contemporary American culture, perpetuated by white privilege. We believe that Black Lives Matter and we unequivocally support efforts to eradicate prejudice, inequities, and bias in all its forms, including discrimination based on race, ethnicity, country of origin, age, gender, sexual orientation, socioeconomic status, religion, or political ideology. Continue reading...
Why Choose WKU Counseling?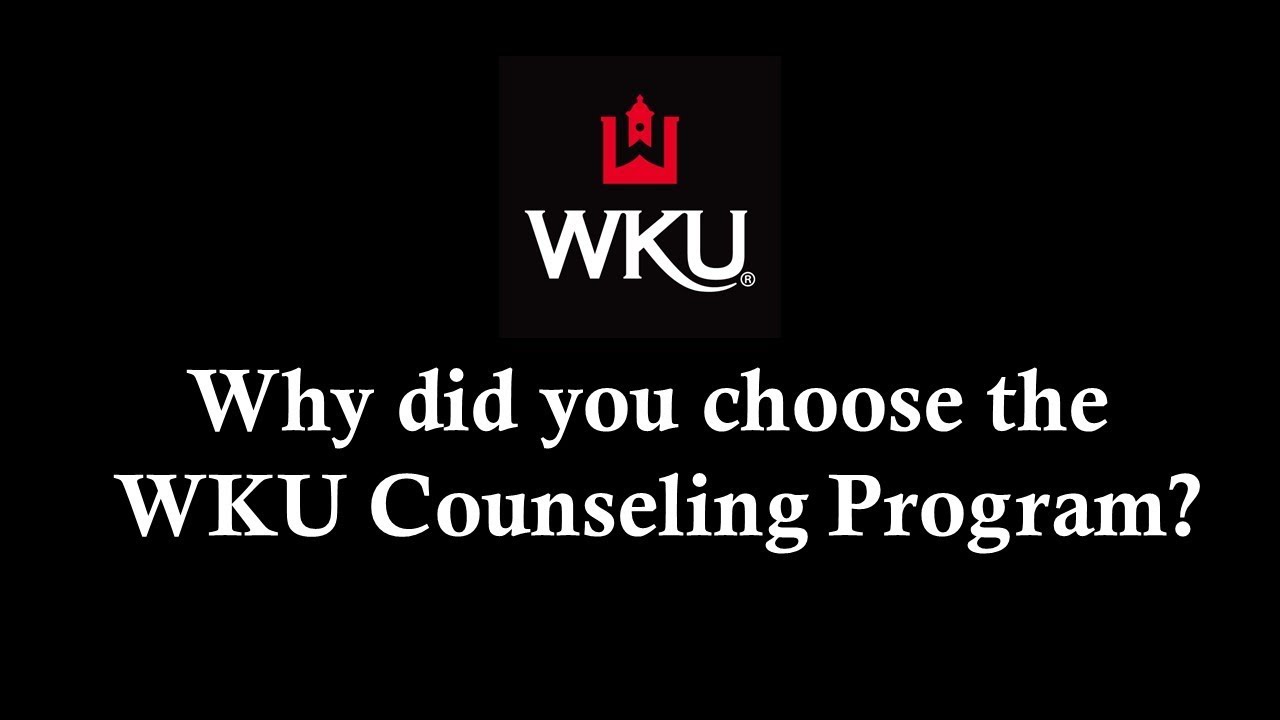 ---
WKU Virtual Tour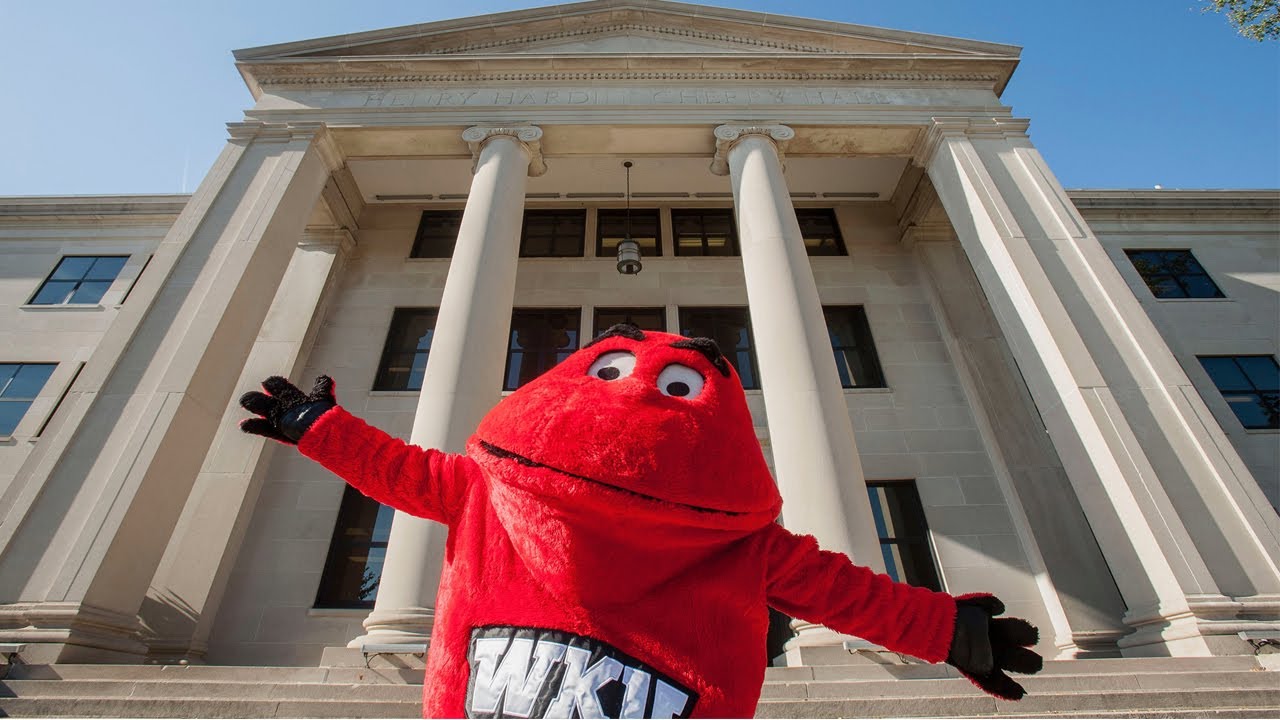 ---
Application Deadlines*
March 1 for fall admission
October 1 for spring admission1

*The MAE degree program in Student Affairs will continue to accept applications for admission after the priority deadlines.
1Applicants accepted for spring admission (Oct 1st deadline) may start classes in the spring, summer, or fall term with a deferral if necessary. Those starting in the spring semester may require more than 2 years to complete the program due to course and internship availability.
---
Information Tables
Learn more about our programs, ask questions, or just stop by to say hello. Our information sessions are typically held in the DSU main floor or GRH 2nd Floor atrium (look for our table). However, the Downing Student Union (DSU) and Gary Ransdell Hall (GRH) are on WKU's main campus due to COVID-19. You may contact the Program Coordinator listed below and request an individual meeting to learn more or see the information below to schedule a Personalized Campus Visit. Visit the WKU Visitor Parking website to learn more about parking options.
---
On Campus Interviews for Counseling Program
Tue, October 27, 2020, 3 - 5 pm CT for spring admission interviews
Tue, March 30, 2021,

3 - 5pm CT for fall interviews
The on-campus interviews for all counseling programs will be conducted in a group format from 3-5 pm typically on the last Tuesdays of March and October. Therefore, it is important that you save the dates above in the event you are invited to an interview. You will have the opportunity to meet faculty, current students, and other applicants, visit the campus, and ask questions so we strongly encourage your attendance to get the most from this experience. However, if you are unable to participate that time because you would need to travel a great distance or have an extenuating circumstance that limits your ability to participant, you may arrange an alternative interview with the program coordinator listed at the bottom of this page.
---
Personalized Campus Visits
If you are interested in a department and campus tour with current graduate students of our program, sign up for a campus tour and discover the WKU spirit for yourself.
---
---
Some of the links on this page may require additional software to view.