About M.A.S.T.E.R. Plan
---
M.A.S.T.E.R. Plan is "Making Academic and Social Transitions Educationally Rewarding"
We can't wait for you to join us at Western Kentucky University!
To begin your climb to the top as a Hilltopper, we have planned an exciting week of events for you! You'll have the opportunity to:
Meet your new Hilltopper friends

Get acclimated to campus

Learn and practice WKU traditions

Meet faculty and staff in your college

Move-in early, if you live on campus
We want to help you make a successful academic and social transition to WKU!
Since 1993, M.A.S.T.E.R. Plan has become a Hilltopper tradition - a shared experience for nearly three decades of students. Don't miss this important experience as you join the Hilltopper family. Climb with us!
---
Sessions and Small Groups
Starting college can be overwhelming, but you don't have to do it alone.
During M.A.S.T.E.R. Plan, you will engage in daily interactive sessions, called "Cluster Blocks," and have small group meetings. These sessions will provide you with essential information and resources to ensure your success during your first semester on the Hill, and your small group will introduce you to your classmates who will be your support along the way. You will have the opportunity to ask questions, interact with your classmates, and get "pro-tips" from current students and WKU faculty and staff.
Sessions include topics that may not come up in your regular classes, like personal goal setting, how to meet new people and make friends in college, how to get involved in campus life, and how to utilize campus resources (Financial Aid, Blackboard, bus routes, Topnet. etc.).
Topper Traditions Night
Special events like Topper Traditions and Convocation will immerse you in WKU spirit and traditions. Learn what it means to be a Hilltopper and all about the WKU Fight Song, Alma Mater, the Red Towel, Big Red and more.
T-O-P-S - TOPS - TOPS - TOPS!
Social Events
Nightly social events provide you with lasting memories made with your new friends. There is something for everyone, with events including a glow-in-the-dark paint party, create-a-creature, scavenger hunts, dodgeball, outdoor carnival, and much more!
You do not want to miss out on the memories everyone will be making together at WKU M.A.S.T.E.R. Plan!
Class Photo
Start your climb to the Top with the end in mind—graduation will be here before you know it! Take part in your official WKU Class Photo and have something to look back on to remind you of how far you climbed to reach the Top!
Topper Fest
MASTER Plan will go out with a BANG, literally! Food and entertainment provided, plus the evening concludes with a fireworks display at dark. The first 1,000 guests in attendance will receive free Topper Fest t-shirts. Topper Fest is open to all members of the WKU Community.
Big Red's Blitz
"Do something BIG" for the Bowling Green community at WKU M.A.S.T.E.R. Plan! Register* to volunteer during Big Red's Blitz, WKU's largest community service event. As a Blitzer, you'll sign-up to participate in a Service Project at one of Bowling Green's community organizations, completing four hours of service. Past Service Projects have included pulling invasive species at Lost River Cave, organizing building materials with Habitat for Humanity, cleaning up local parks and wooded areas with Bowling Green Public Works, and reading to children at Natcher Elementary. Big Red's Blitz gives WKU's newest Hilltoppers an opportunity to not only connect with other students, but with the Bowling Green community, too, truly making WKU "home."
*You can sign up to participate in Big Red's Blitz when you register for M.A.S.T.E.R. Plan.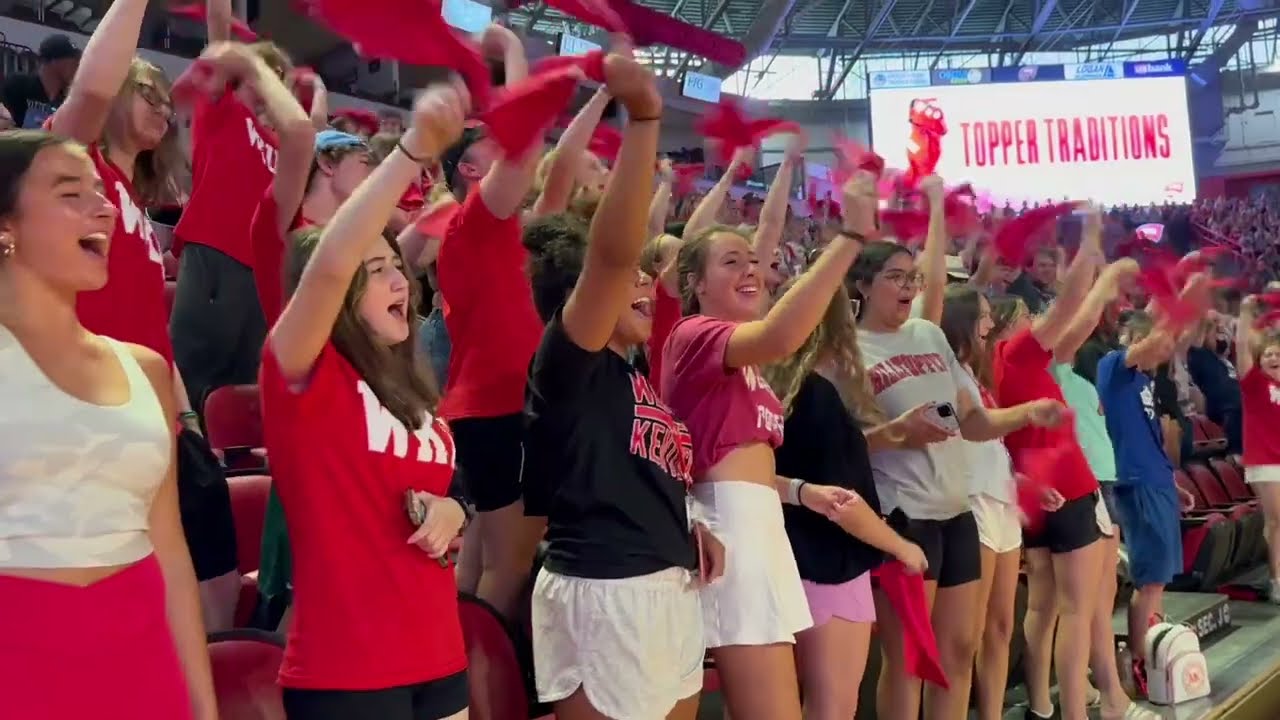 ---
Some of the links on this page may require additional software to view.