View from the Hill
---

"View from the Hill" is a weekly segment highlighting the programs, people and happenings that make WKU a student centered, applied research university.
The reports can be seen on Bowling Green's ABC affiliate, WBKO, on Thursdays at 5 and 10 pm.
View segments also air on WKU News, on WKU News on YouTube, Facebook, Twitter, Google +, Linkedin and on the WKU.edu homepage.
If you have an idea for a future segment, please contact Amy DeCesare.
February 13, 2020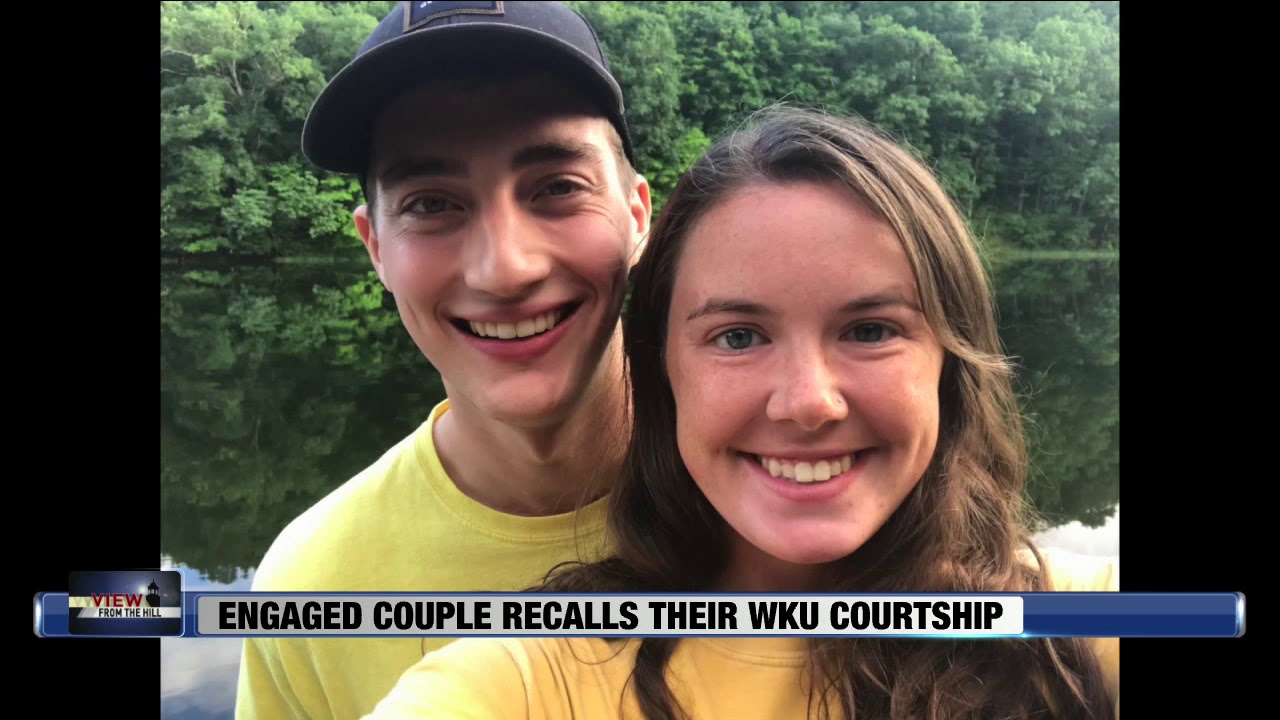 Engaged couple - WKU Romance - A survey released back in 2015 ranked WKU the number one campus to fall in love. A recent grad says she never dreamed it would happen to her but it did and now the couples story has WKU all over it, as Amy Bingham explains in this week's View from the Hill.
---
Some of the links on this page may require additional software to view.