REGISTER BELOW
Wellness Resources:
WellU Terms & Conditions
Event Information
Fireside Chat: Eating on the go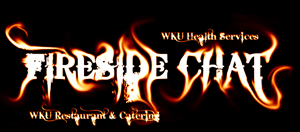 Date:
Tuesday, November 13th, 2012 - Tuesday, November 13th, 2012
Location:
Health Services Lobby
Event URL:
http://www.wku.edu/healthservices/health-ed/firesidechat.php
You must attend this event 1 time before completing this event.
Description:
Eating on the Go

Time: 6-7pm
Location: Health Service Lobby
Ways to get halthy meals in during a busy day; healthy snacks; ideas/tips for different types of students i.e., commuting students, students that work and students that work and students with packed/odd schedules. Including barriers to have access to certain foods and the expense of healthier foods. Includes a two week recipe/eating plan for students on the go.