Registration begins January 26th!

Wellness Resources:
Event Information
Intramural Softball Mini League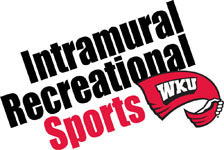 Date:
Monday, March 18th, 2013 - Thursday, March 21st, 2013
Location:
Preston Center
Event URL:
http://www.wku.edu/imrec
You must attend this event 1 time before completing this event.
Description:
Softball Mini League

Registration Period: 3/18-3/25
Captain's Meeting: 3/26 at 4pm & 7pm

To sign up for Softball Mini League, go to IMLeagues.