Intramural 3 Point Contest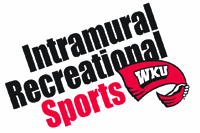 Date:
Monday, March 24th, 2014 - Tuesday, April 1st, 2014
Location:
Preston Center Fitness Center
Event URL:
http://www.wku.edu/intramurals/springsports.php
You must attend this event 1 time before completing this event.
Description:
3 Point Challenge
Registration Period:3/24/14-4/1/14
Captain's Meeting: At Event
Play Begins: 4/1/14
General Registration Information:
3 Point Competition Rules:
Each participant will have 45 seconds to make as many 3-pointers as possible.
There will be five spots on the 3-point arc specified for shooting; each position will have 3 basketballs.
Shooters will start in position A, after shooting the 3 basketballs in this position, the shooter will proceed to the next position. At each position, the shooter will shoot the 3 basketballs and then move to the next position.
The round will end when either:
-the 45 second time is up
-or the participant has shot all 3 balls at each station
IMREC Sport's Staff will be responsible for rebounds for the entirety of the competition.
Both feet must be behind the 3-point arc at the release of the ball for the shot to be legal and count towards the participant's score.
Competition Structure:
Each participant is allowed 2 attempts (Round 1 and Round 2), both for a 45 second period.
The highest score for each participant will be their final score.
The IMREC Staff will announce the winners based the final scores
This will be a swipeable event for WellU participants!!