Fireside Chat- Restaurant Tricks of the Trade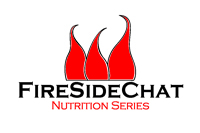 Date:
Monday, March 3rd, 2014 - Monday, March 3rd, 2014
Location:
Health Services Lobby
Event URL:
http://www.wku.edu/healthservices/health-ed/firesidechat.php
You must attend this event 1 time before completing this event.
Description:
Restaurant Tricks of the Trade
March 3, 2014
6:00pm-7:00pm
Health Services Lobby


Spotting those sneaky salads and other foods that aren't as "light" as they seem can be tough. Play "This or That" with us and learn what to look for and what to avoid the next time you eat out.
Fireside Chat is a nutrition series developed to meet the nutritional needs of students sponsored by WKU Health Services, WKU Restaurant & Catering Group, and WellU. Students gather around the fireplace in the lobby of WKU Health Services for a casual discussion about maintaining nutritious eating habits led by the campus Registered Dietitian while enjoying a healthy snack and cup of hot chocolate.