Fireside Chat- The Craze with Diet Trends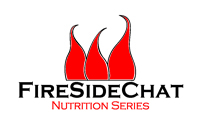 Date:
Monday, February 3rd, 2014 - Monday, February 3rd, 2014
Location:
Health Services Lobby
Event URL:
http://www.wku.edu/healthservices/health-ed/firesidechat.php
You must attend this event 1 time before completing this event.
Description:
The Craze with Diet Trends
February 3, 2014
6:00pm-7:00pm
Health Services Lobby

What's the story with all these detox diets, juice cleanses, and supplements? Get the facts as we break down what's trendy in the diet world.
Fireside Chat is a nutrition series developed to meet the nutritional needs of students sponsored by WKU Health Services, WKU Restaurant & Catering Group, and WellU. Students gather around the fireplace in the lobby of WKU Health Services for a casual discussion about maintaining nutritious eating habits led by the campus Registered Dietitian while enjoying a healthy snack and cup of hot chocolate.