Muscle of the Month: Perfect Abs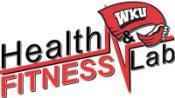 Date:
Monday, August 26th, 2013 - Saturday, August 31st, 2013
Location:
Preston Fitness Center
Event URL:
http://www.wku.edu/healthfitnesslab/
You must attend this event 1 time before completing this event.
Description:
Perfect Abs Challenge
August 26th - 31st during the hours of operation of the Fitness Center.
Challenge yourself by completing on round of each set of Ab exercise in the Fitness Center! This month you will have ot complete the following exercises:
-Exercise Ball Crunch (12 reps)
-Hypertenstion Side Bend (10 Reps on each side)
-Plank (hold for 30 seconds)
Be sure to notify a Fitness Center Attendant before you begin and finish so they can record your times on the MOM board.
Prizes:
The male and female who complete the most miles will win a Mellow Mushroom gift card.
To receive WellU credit, you will only have to participate 1 times between the dates of 8/26- 8/31.
Make sure you bring your WKU ID to receive credit and/or sign in!