Muscle of the Month: 5K Challenge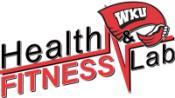 Date:
Friday, November 1st, 2013 - Friday, November 1st, 2013
Location:
Preston Center
Event URL:
https://www.wku.edu/imrec
You must attend this event 2 times before completing this event.
Description:
Fitness Center 5K

November 1 - 30th during the hours of operation of the Fitness Center.
Trying to get race ready? Get started by participating in the November Muscle of the Month. Compete in this event to test your cardiovascular and lower body muscular endurance. Cardiovascular exercise promotes a healthy heart, lungs, and vascular system. Challenge yourself to new distances this November, compete in the 5K Challenge this month and you may be a winner!
Rules:
Choose the 5K option on any treadmill

Cannot use track or elliptical

Notify Fitness Center Attendant when completed

Preston Center employees will be in their own category, separate from patrons.

Participants can only complete the challenge one time per day.

The male and female who have the most 5Ks at the end of

the month will win a $15 Wal-Mart Gift Card.

Each time you participate, your name will be entered into a raffle for a $10 Wal-Mart Gift Card.
To receive WellU credit, you will only have to participate in the activity TWO times between the dates of 11/1 and 11/30.
Make sure you bring your WKU ID to receive credit and/or sign in!