Intramural 3 on 3 Ball Registration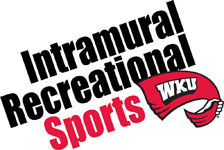 Date:
Monday, November 18th, 2013 - Friday, November 22nd, 2013
Location:
Preston Center
Event URL:
http://www.wku.edu/intramurals/
You must attend this event 1 time before completing this event.
Description:
3 on 3 Ball
Registration Period: November 18th, 2013 - November25th, 2013
Captain Meeting: November 25th, 2013
Play Begins: December 2nd, 2013
To sign up for 3 on 3 Ball, please go to IMLeagues.com
Intramural rosters will be uploaded when the last game is completed.
Make sure you bring your WKU ID to receive credit and/or sign in!