ORAC: Climbing/Bouldering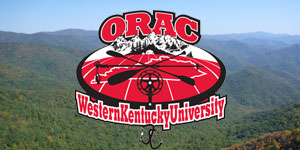 Date:
Saturday, November 9th, 2013 - Saturday, November 9th, 2013
Location:
Climb Nashville, TN
Event URL:
http://www.wku.edu/orac/
You must attend this event 1 time before completing this event.
Description:
ORAC: Climbing/Bouldering
Location: Climb Nashville, Tennesse
Date: November 9th
Pre-Trip Meeting: N/A
Cost: $20 University, $25
Join us for an evening of bouldering/climbing at Climb Nashville. Costs include transportation and entrance fees. Saturday is student night so take this opportunity to learn from other students and meet new people! Belay courses are available at Climb Nashville for an additional cost ($15). Bring your own gear or rent at the gym (included in cost). Don't forget to bring a snack or money to grab some dinner after climbing. We will meet at ORAC at 5:45am and return around 10:30pm.
Make sure you bring your WKU ID to receive credit and/or sign in!