ORAC: Kayaking/Rafting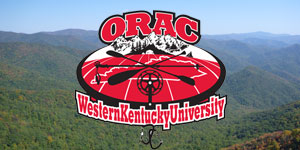 Date:
Saturday, September 14th, 2013 - Sunday, September 15th, 2013
Location:
Hiawassee River, GA and Ocoee River, TN
Event URL:
http://www.wku.edu/orac/
You must attend this event 1 time before completing this event.
Description:
ORAC: Kayaking/Rafting
Location: Hiawassee River, Georgia and Ocoee River, Tennessee
Date: September 14th-15th
Pre-Trip Meeting: September 12th @7pm
Cost: $75 University, No Guest
Join us on a two-day river adventure in Georgia and Tennessee. We will spend Saturday afternoon kayaking the Hiawassee River in Georgia. The Hiawassee offers scenic Class I kayaking that is fun for beginning paddlers. On Sunday we will head to the Ocoee River. The Ocoee is the home of the 1996 Olympic Games and is one of the premier whitewater rivers in the Southeast. This is an opportunity to experience the thrills of Class III and IV whitewater. Challenge the well-known rapids of Table saw, Hell Hole, Double Trouble, and others! We will drive down on Saturday morning and meet up with MTSU for a weekend full of fun! Cost of the trip includes a day kayaking on the Hiawassee and one day rafting down the Ocoee. All paddling/camping equipment and transportation are included. No previous experience is required.
Make sure you bring your WKU ID to receive credit and/or sign in!