ORAC: Sailing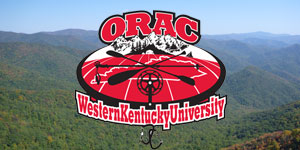 Date:
Saturday, September 7th, 2013 - Sunday, September 8th, 2013
Location:
Barren River Reservoir, Kentucky
Event URL:
http://www.wku.edu/orac/
You must attend this event 1 time before completing this event.
Description:
ORAC: Sailing
Location: Barren River Reservoir, Kentucky
Date: September 7th-8th
Pre-Trip: September 5th @7pm
Cost: $20 University, $30 guest
ORAC will head to the Barren River Reservoir for a two-day clinic on sailing. If you have never said before, this is a great opportunity to learn the basics with our friends from the Port Oliver Yacht Club. On Sunday we will be racing against each other in the Dixie Cup Regatta.
Make sure you bring your WKU ID to receive credit and/or sign in!