He Said-She Said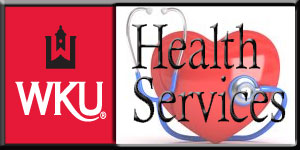 Date:
Tuesday, March 26th, 2013 - Tuesday, March 26th, 2013
Location:
MMTH Auditorium
Event URL:
http://www.wku.edu/healthservices/health-ed/calendar/index.php?view=event&eventid=7834
You must attend this event 1 time before completing this event.
Description:
Event Time: 6:00pm-7:00pm
A discussion and short humorous clips concerning female and male student identified issues regarding sexual and mental health. Fill out a "He Said. She Said" form and secretly ask your most embarrassing or most misunderstood questions about sexual and mental health. WKU's top advisors will answer your questions without ever having to know your identity! Come and discuss sexual myths and better understand your health options without ever having to reveal your identity! Come join the conversation!
Sponsored by Hilltoppers for Choice, WellU, Health Services, and Gender & Women's Studies
Swipe-able event for GWS and WellU students