ORAC: Thanksgiving Canoeing Trip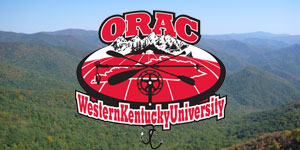 Date:
Friday, November 16th, 2012 - Sunday, November 18th, 2012
Location:
Suwannee River, FL & Cumberland Island Seashore, GA
Event URL:
http://www.wku.edu/orac/
You must attend this event 1 time before completing this event.
Description:
Thanksgiving Canoeing Trip
Location: Suwannee River, Florida and Cumberland Island National Seashore, GA
Dates: November 16th – 24th
Pre-Trip meeting: November 5th @ 8PM
Cost: $300 University, $325 Guest
Spend Thanksgiving break paddling two beautiful areas in Georgia and Florida. The scenic Suwannee Rives is 246 miles long and stretches from southern Georgia into Florida. This adventure will take you into the Suwannee River Wilderness Trail, where you will see great fresh water springs that are home to a diverse wildlife population. These springs are deep, clear, and beautiful; snorkeling is encouraged! Each night the group will stay in a river camp that has an enclosed raised shelter, primitive restrooms, and an awesome view of the stars. The Cumberland Island Seashore in Georgia is a remote, shell speckled barrier island accessible only by boat. This island is home to wild horses, alligators and armadillos. With over 40 miles of pristine beaches, historic buildings, and wildlife this well-kept American secret will be the perfect way to end an unforgettable adventure.