Wellness Resources:
Event Information
Preventative Health Screening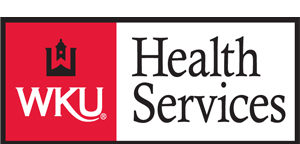 Location:
WKU Health Services
Event URL:
http://www.wku.edu/healthservices/
You must attend this event 1 time before completing this event.
Description:
Preventative Health Screening
Engaging in regular preventative health screenings is important to your overall health. We want to encourage you to use the preventative health screenings that are available on campus at WKU Health Services.
The following screenings are available:

Annual Physical Exam

Annual Pap/GYN Exam

HIV Screening (Free Oraquick testing offered once a month)

STD Testing

Blood Pressure
Immunizations and Vaccines
Meningitis

Hepatitis B

Measles, Mumps, and Rubella (MMR)

Tdap-Tetanus, Diptheria, Pertussis (whooping cough)

HPV (Gardasil®)

Influenza Flu Shot

Chickenpox (Varicella)

Hepatitis A

Hepatitis A and B (Twinrix®)

Pneumonia (Pneumococcal Polysaccharide Vaccine (PPSV))
Following your appointment, please inform the person at check out that you are a member of the WellU® program. They will provide you with a voucher indicating that you have completed a preventative screening (no information regarding the specific screening that you received will be provided). At the checkout counter, there is a grey WellU® box that you will turn in your voucher. Preventative screening vouchers will be entered in to the system every Friday.

To make an appointment with Health Services, please call (270) 745- 5641