Wellness Resources:
Event Information
Fitness Center Orientation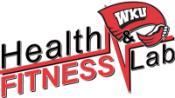 Location:
Preston Center Fitness Center
Event URL:
http://www.wku.edu/healthfitnesslab/exerciseprescriptionservices.php
You must attend this event 1 time before completing this event.
Description:
Cost: FREE
The fitness center orientation consists of a 45 minute long introduction to cardio and strength training equipment. It provides you with a demonstration of how to use equipment safely and effectively. You will receive a general strength training program and a tracking sheet.
Sign up at the Fitness Center Desk. Appointments are done on the exact hour or you may schedule an appointment in advance.
Make sure you bring your WKU ID to receive credit and/or sign in!