Wellness Resources:
Event Information
Passport to Wellness- The Skin I'm In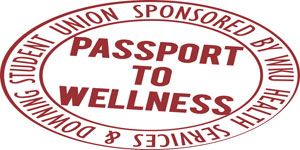 Date:
Wednesday, April 16th, 2014 - Wednesday, April 16th, 2014
Location:
Gary A. Ransdell Hall, Room 1074
Event URL:
http://www.wku.edu/healthservices/health-ed/passport-to-wellness.php
You must attend this event 1 time before completing this event.
Description:
The Skin I'm In
April 16, 2014
6:00pm-7:00pm
Gary A. Ransdell Hall, Rm 1074
Portion distortion isn't just on our plates. Hear more about the changing standards of beauty today and how it is impacting self-image. Learn how to deal with the high expectations we face from both ourselves and others.
Passport to Wellness is a series of eight sessions throughout the school year demonstrating different aspects of health through activities, games, and speakers. Students attending their first session will receive a "Wellness Passport" and a stamp. Collect stamps by attending the sessions to win prizes. Students with 2 stamps get a free T-shirt, 5 stamps earn a free dual USB car charger, and those with the most stamps will be entered to win the grand prize!