Wellness Resources:
Event Information
Fit For Holidays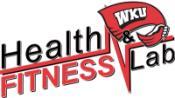 Date:
Monday, October 14th, 2013 - Friday, October 25th, 2013
Location:
Fitness Center
You must attend this event 1 time before completing this event.
Description:
Fit For Holidays
This four week personal training program is designed to initiate a proactive approach to fitness throughout the holiday season. Get into a healthy mindset before the unhealthy holiday behaviors set in. You will meet with a personal trainer twice a week for four weeks.
Dates: Oct. 28nd – Nov. 22nd
Registration:
Individuals must sign up in the Health & Fitness Lab between Oct. 14th & Oct. 25th

Each participant must complete a PAR-Q & consent form

Clients are allowed to sign up for discounted buddy training only if both individuals have similar goals and can be scheduled for the same dates/times
Price per person:
Students - $40 (Buddy – $35)

Faculty/Staff - $45 (Buddy – $40)

Community - $50 (Buddy – $45)
Session Information:
Each client will receive 2 personal training sessions per week

Total of 8 PT sessions

Sessions = 50min in length

Training will take place in our private, individualized personal training room with the same trainer each session

Initial Assessment/Consultation (Oct. 14-25) & Post Assessment (Nov. 25-26 or earlier)

30 minutes

Goal Setting/Evaluation

Four group cardio sessions available

Mondays, 5-5:45pm

Two workouts in the Fitness Center, walking/jogging around campus, groupX cycling

Each client will also receive a cardio exercise recommendation/tracking car

Clients will be advised to participate in cardio exercise outside of their program sessions to aid in the accomplishment of their goals

Clients can NOT reschedule appointments or extend their program past Nov. 22nd

Must try to make each and every appointment
If the client arrives more than 30 minutes late, the appointment is forfeited