Wellness Resources:
Event Information
Map-Works Survey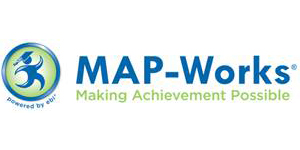 Date:
Monday, September 9th, 2013 - Sunday, September 22nd, 2013
Location:
On-Line
Event URL:
http://www.wku.map-works.com
You must attend this event 1 time before completing this event.
Description:
Survey open from September 9th - 22nd

Check your WKU e-mail for link to complete survey.
Students are invited to complete a MAP-Works survey via their WKU TopperMail account. The survey contains questions related to students' academic, social, and personal adjustment to college. It also provides strategies for success with customized, relevant information to help students make the most of their college experience.
The survey usually takes between 15 and 20 minutes to complete. The survey will automatically save your answers if you cannot complete the survey in one sitting, and you can log back in to finish later.
The WellU team will download every 2-3 days the list of students that complete the Map-Works Survey. After the download, WellU participants will recieve 2 WellU credits.