Wellness Resources:
Event Information
Muscle of the Month: Burpee Challenge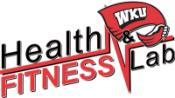 Date:
Sunday, December 1st, 2013 - Friday, December 6th, 2013
Location:
Preston Center
Event URL:
https://www.wku.edu/imrec
You must attend this event 1 time before completing this event.
Description:
BURPEE CHALLENGE
December & January during the hours of operation of the Fitness Center.
This is a challenge that requires you to perform as many burpees as possible within a 1-minute time limit. Burpees are a fantastic full-body workout that engages the upper body, lower body, and core. Not only do the focus on muscular fitness, but they train the muscles engaged for both endurance and power. The high intensity of this challenge is also a great way to exercise the heart and lungs.
Proper Burpee Technique:
-Begin in a standing, upright position.
- Lower yourself into a standard squat position with hands on the floor in front of you
-Kick your feet back to a pushup position
-Proceed into a pushup*
-Immediately return feet to the squat position
-Jump up as high as possible from the squat position
-Repeat the above steps as fast as possible. Maintaining a fast pace is crucial for this exercise.
Rules
- Ask a FC Attendant to time you and keep count of your burpees.
-Perform as many burpees as possible (while maintaining proper technique) within the one minute time frame.
- Make sure a Fitness Center Attendant supervises your attempt and records the number of burpees you perform on the MOM board, adds up the total number of burpees (including in your previous trials), and places your name in the raffle.
-Challenge can only be completed once per day.
.
To receive WellU credit, you will only have to participate in the activity ONE time between the dates of 12/1 and 12/6.
Make sure you bring your WKU ID to receive credit and/or sign in!