Wellness Resources:
Event Information
Intramural Dodgeball Registration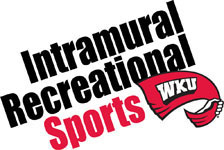 Date:
Monday, September 30th, 2013 - Monday, October 7th, 2013
Location:
Preston Center
Event URL:
http://www.wku.edu/intramurals/
You must attend this event 1 time before completing this event.
Description:
Dodgeball
Registration Period: September 30th, 2013 - October 7th, 2013
Captain Meeting: October 8th, 2013
Play Begins: October 16th, 2013
To sign up for Dodgeball, please go to IMLeagues.com
Intramural rosters will be uploaded when the last game is completed.
Make sure you bring your WKU ID to receive credit and/or sign in!