Wellness Resources:
Event Information
ORAC: Backpacking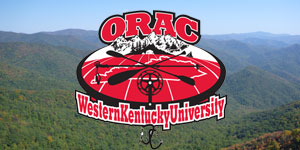 Date:
Wednesday, October 2nd, 2013 - Sunday, October 6th, 2013
Location:
Appalachian Trail, TN
Event URL:
http://www.wku.edu/orac/
You must attend this event 1 time before completing this event.
Description:
ORAC: Backpacking
Location: Appalachian Trail, Tennessee
Date: October 2nd-6th
Pre-Trip Meeting: September 26th @7pm
Cost: $60 University, $70 Guest
Join us for Fall Break on the Appalachian Trail! We will be continuing our section hike of the AT starting at Clingman's Dome in the Smoky Mountain National park and will continue on to the parks north-eastern border. Enjoy a unique backcountry experience on the trial and breath taking mountain views in North Carolina. All equipment provided and no previous experience required.
Make sure you bring your WKU ID to receive credit and/or sign in!