Wellness Resources:
Event Information
Personal Wellness Profile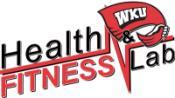 Location:
Health & Fitness Lab
Event URL:
http://www.wku.edu/healthfitnesslab/fitnessassessmentservices.php
You must attend this event 1 time before completing this event.
Description:
Personal Wellness Profile
Cost: $10.00
The Personal Wellness Profile is a comprehensive health risk assessment questionnaire followed by a fitness assessment. The questionnaire and fitness assessment results are scanned into a secure database. You are then provided a detailed assessment of your current health status and recommendations for improving the various areas that need improving. PWP takes about 60 minutes.
**A medical history form is required and certain individuals will need
to get prior physician's approval.**
To schedule an appointment, stop by the Health and Fitness Lab in the Preston Center.
Make sure you bring your WKU ID to receive credit and/or sign in!