Wellness Resources:
Event Information
Lean on Me Movie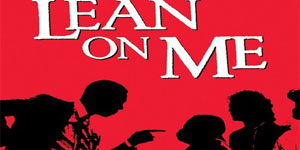 Date:
Wednesday, May 1st, 2013 - Wednesday, May 1st, 2013
Location:
DUC Auditorium
Event URL:
http://www.wku.edu/duc/
You must attend this event 1 time before completing this event.
Description:
Time: 7-9pm
A 1989 dramatized biographical film written by Michael Schiffer, directed by John G. Avildsen and starring Morgan Freeman. Lean on Me is loosely based on the story of Joe Louis Clark, a real life inner city high school principal in Paterson, New Jersey, whose school is at risk of being taken over by the New Jersey state government unless students improve their test scores.
Check out trailer HERE
Card Swipe will be available at the end of the movie for WellU credit