Wellness Resources:
Event Information
National Alcohol Screening Day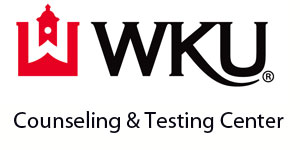 Date:
Thursday, April 11th, 2013 - Thursday, April 11th, 2013
Location:
Outside Garrett Center Food Court
Event URL:
http://www.wku.edu/heretohelp/
You must attend this event 1 time before completing this event.
Description:
Time: 12:30-2:30pm
WKU partners with Screening for Mental Health (www.mentalhealthscreening.org) to provide on-campus alcohol screening for the WKU community each spring. WKU Counseling and Testing Staff set up a table outside the Garrett Conference Center Food Court to screen students, faculty and staff. We have also taken the screening into the classroom and offer professors a brief overview of the signs and symptoms of alcohol abuse and how to help those who may struggle with these issues. WKU student are then given their screening results and referred (as needed) for additional services.
This is a swipeable event for WellU credit