Wellness Resources:
Event Information
Cultural Enhancement Series: Chanticleer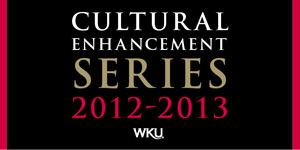 Date:
Thursday, April 11th, 2013 - Thursday, April 11th, 2013
Location:
Van Meter Hall Auditorium
Event URL:
http://www.wku.edu/culturalenhancement/
You must attend this event 1 time before completing this event.
Description:
Time: 7:30pm
Note** first come first serve seating
GRAMMY Award-winning Chanticleer--called "the world's reigning male chorus," by the New Yorker magazine--presents The Siren's Call. This program celebrates the sea with music from New Zealand, Hawaii and China complemented by Chanticleer's signature treatments of Gregorian Chant and Renaissance music.
For more information, call 270-745-4375 or email cultural.enhancement@wku.edu.